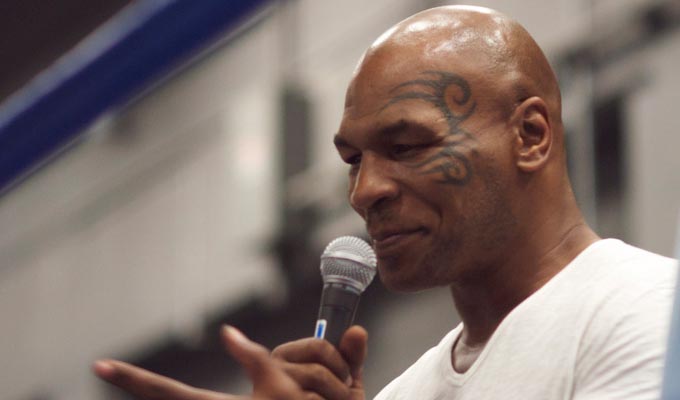 Mike Tyson wants to be a sitcom star
Mike Tyson has started filming a sitcom about his new life as a marijuana farmer.
The former heavyweight champion – and convicted rapist – has been filming Rolling With The Punches at his 40-acre ranch in California.
His real-life bodyguard, Chuck Zito, is also in the series, with comedian Russell Peters playing Tyson's 'useless best friend'.
Tyson, who appeared as himself in The Hangover movie, told the New York Post: 'I'm playing a retired boxer who is growing marijuana. It's basically me acting like me, so people can get a look at what my life could be like in different scenarios.'
The ex boxer, who says he smokes pot every day, set up his ranch last year, with plans for it to be a holiday resort and 'cultivation school' as well as a farm, store and factory for edible pot products.
According to the New York Post, a demo reel of Rolling With The Punches has been delivered to the major networks.
Scenes in the comedy are said to feature Tyson Ranch merchandise, which could be seen as a way of circumventing the ban on advertising marijuana products.
Tyson's business partner Rob Hickman says he expects the show to be on the air in five months. Let's see…
Published: 8 Nov 2018
What do you think?