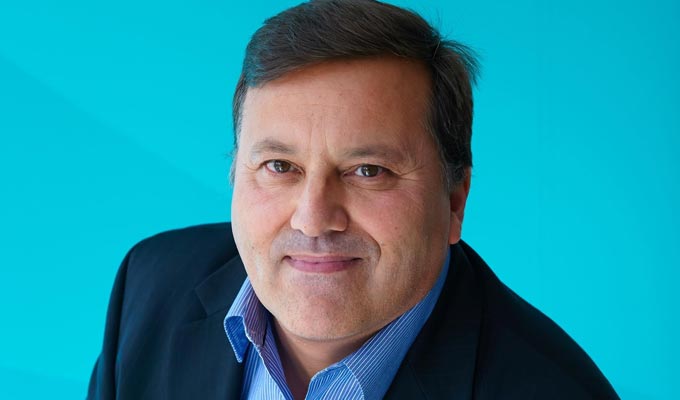 ITV comedy exec's Halloween horror
ITV comedy executive Asif Zubairy has found himself in the tabloid firing line after dressing as a Saudi executioner for Jonathan Ross's Halloween party.
Tomorrow's Daily Mail identifies the commissioning editor as the guest at the celebrity party who was wearing a blood-spattered white coat and Middle Eastern headscarf while carrying a severed hand.
He was accused of 'appalling taste' over the tasteless outfit in the wake of the brutal murder of Saudi journalist Jamal Khashoggi at his country's consulate in Istanbul.
Zubairy, 57, works in ITV's entertainment department and will oversee this year's Royal Variety Performance and his previous commissions include Don't Ask Me Ask Britain with Alexander Armstong and Japandemonium
He previously worked at Australia's Nine network, where his credits include Big Brother and Australia's Got Talent, and was head of programming at the UK's Paramount Comedy Channel long before it rebranded as Comedy Central.
Mr Zubairy told the Daily Mail, right,: 'I'm a private individual who attended a private party. I realise my Halloween costume may have offended some people, for which I apologise.'
Published: 2 Nov 2018
What do you think?