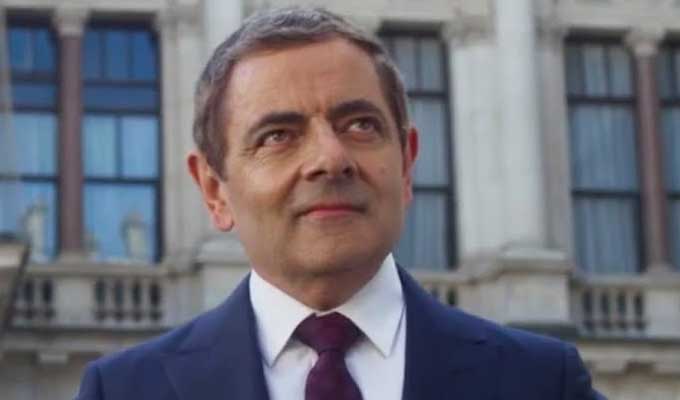 Rowan Atkinson: 'Only very, very occasionally do I find what I do funny'
Rowan Atkinson has admitted he rarely finds his work amusing.
And judging by the panning Johnny English Strikes Again has got from the critics today, he's not the only one.
Speaking to Graham Norton on his BBC One show tonight, Atkinson said he found his work 'very difficult and stressful', adding: 'Only very, very occasionally do I find what I do funny.
'When they tried to make a blooper tape of Blackadder, they couldn't find anything of me laughing or making mistakes. There was nothing of me even being remotely amused."
Speaking about being recognised, he said: 'I get half recognised a lot. One man once said, "You are the spitting image of Mr. Bean."
'When I told him that I was the actor that played Mr Bean, he laughed and said, "I bet you wish you were. The resemblance is so uncanny you could get lookalike work. You'd make an absolute fortune!'"
And asked the inevitable question of whether there will ever be more of Mr Bean, he says, 'I doubt he will ever reappear. There does come a point when you've done all you can. But, never say never.'
Johnny English Strikes Again, which is out today, has been savaged by critics
Stephen Dalton of the Hollywood Reporter says it 'makes Mr Bean look like the work of prime Ingmar Bergman'
Robbie Collin of The Daily Telegraph said: 'There is something skin-crawling about watching so much talent relentlessly wasted.'
And Variety's Owen Gleiberman concluded: 'This series has a leftover-goods, what-is-this-movie-doing-here? quality'
And Chortle's own review said: 'Perhaps we shouldn't expect more from a movie franchise that started life as a credit-card commercial,
• The Graham Norton Show is on BBC One at 10.45pm tonight.
Published: 5 Oct 2018
Recent Punching Up
What do you think?