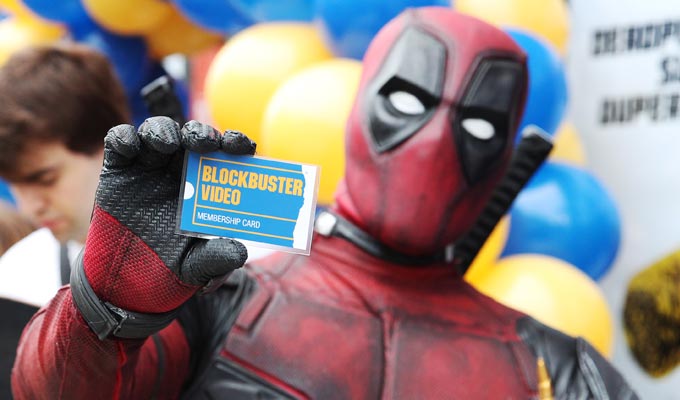 Blockbuster Video is back!
Blockbuster Video has made a return to the high street today.
But there is only one movie gracing the shelves: Deadpool 2.
Five years after the video rental chain shut down, this new pop-up store has opened in East London to celebrate the release of Ryan Reynolds' wisecracking superhero movie on DVD and Blu-ray.
Free copies of the comedy action movie are available to any fan able to track down their original Blockbuster Video membership card. Show that in the branch and you will be able to claim a limited-edition VHS case containing a digital download code for the film.
Alternatively, fans can claim a free copy by displaying their superpower to the cashier, inspired by the film's X Force audition scenes.
There are 1,989 free download codes available, representing the year Blockbuster Video launched in Britain – on Walworth Road in Kennington, South London. At its peak the chain had 528 branches in the UK.
One sole Blockbuster Video remains in the world today in Bend, Oregon, a town in the USA where many residents struggle to get internet.
Blockbuster is open today and tomorrow at 133-135 Bethnal Green Road, Shoreditch.
Published: 17 Sep 2018
Recent Punching Up
What do you think?