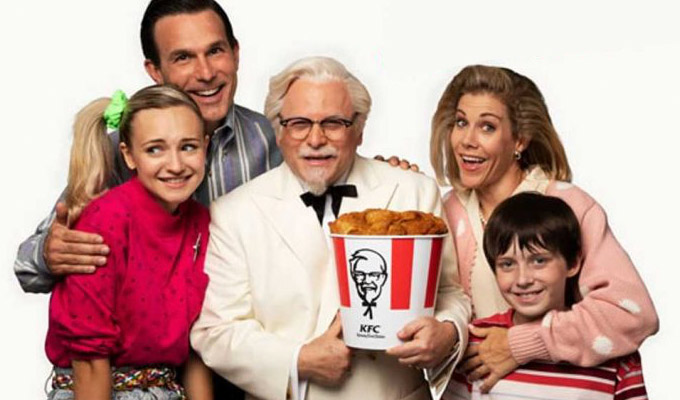 Jason Alexander is Colonel Sanders
Forget George Costanza, Seinfeld star Jason Alexander has a new sitcom role: Colonel Sanders.
The comic plays the KFC mascot in a promotional, retro ad spoofing old-school comedies, complete with 1980s-style theme tune.
Her turns up at a family's home before giving them chicken in a range of situations – while dad fixes a car, mum does the ironing or when the son is playing catch.
In surreal twist. the colonel the becomes the whole family – and the couch.
'As the son of two working parents, there were plenty of dinnertimes when a bucket of chicken and all the fixins saved the day,' Alexander said. 'It's been fun to combine my personal love for KFC with my sitcom experience into a new take on the role of Colonel Sanders.'
There is also a short 15-second TV slot:
It's not the first time Alexander has advertised KFC, having appeared in a more conventional advert in 2002.
Published: 7 Aug 2018
Recent Punching Up
What do you think?