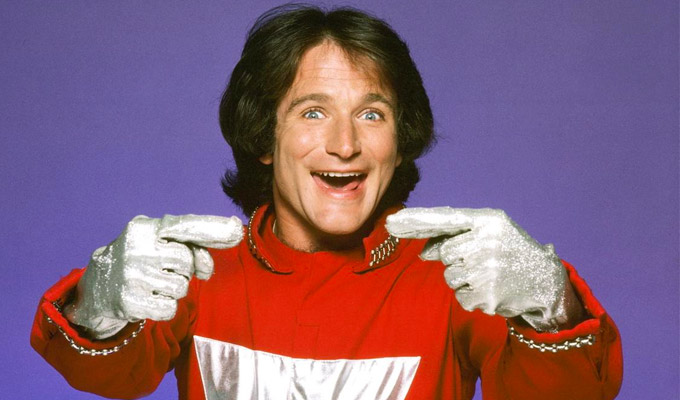 How Robin Williams got his big break
A new HBO documentary about the late Robin Williams reveals how he got his big TV break playing space alien Mork, initially on the hit sitcom Happy Days.
The character was created only because Scott, the eight-year-old son of producer Garry Marshall, had become obsessed by Star Wars and thought the 1950s-themed sitcom needed an alien to compete.
'Scotty wants a spaceman!' Marshall told the writers.
So they did as they were instructed, leaving the problem of who should play him.
Marshall's sister Ronny was in charge of the casting, and told her brother about a comedian doing stand-up on the street corner, with a hat that people threw money into.
'You want me to hire a kid who stands a street corner with a hat on a prime-time network television show, a hit show, No. 1 in the ratings?' replied the incredulous producer. 'I'm gonna put a kid who stands on the sidewalk with a hat? That's who I'm gonna put on?'
Ronny remarked: 'It is a pretty full hat…'
And the rest is comedy history.
Published: 19 Jul 2018
Recent Punching Up
What do you think?