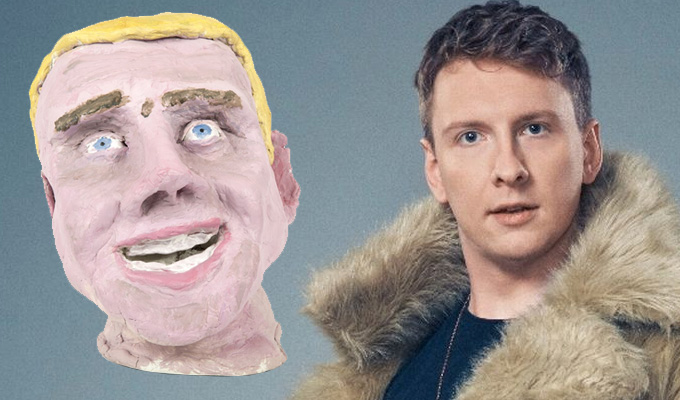 Joe Lycett charges £12.5million for head
It'll be a good standby in case the comedy doesn't work out.
Joe Lycett is hoping to make a fortune as an artist – and has already has a piece accepted into the Royal Academy's Summer Exhibition.
His 36cm tall clay-and-acrylic bust entitled Chris goes on display in the prestigious gallery today, and he's set the price at a modest £12.5million.
In being accepted for the Summer Exhibition, Lycett has one up on Banksy, whose work based on an 'Vote Leave' poster from the EU referendum was rejected.
He submitted it under the pseudonym Bryan S Gaakman – an anagram of 'banksy anagram' – but it was rejected.
Posting on Instagram, the artist said he was later approached directly by co-ordinator Grayson Perry asking for a submission in his own name – so he sent it again. It's now hanging in gallery 3, where it had a price tag of £350million – the amount Leave campaigners claimed would be available to the NHS once Britain left the EU.
Lycett – whose work in Gallery 4 - is not the only comedian to be on display at the RA.
Harry's Hill's has his version of an anatomical model showing the internal organs, Welcome Home, Come On In And Close The Door, accepted. the piece, above, is available to buy for £5, 000.
And Vic Reeves's oil-painted portrait Cliff Cloth, right, has already been sold for £2,500.
Actress Una Stubbs also had a portrait, Dusty, admitted, which sold for £500.
The 250th Summer Exhibition runs from today until August 19
Published: 12 Jun 2018
Recent Punching Up
What do you think?