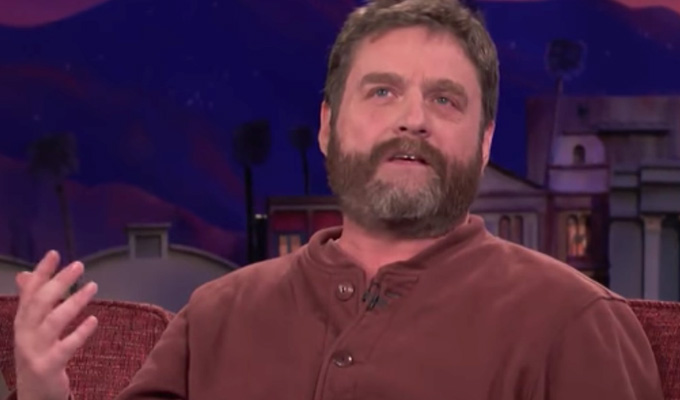 Zach Galifianakis: Definitely not dead
Zach Galifianakis has now got to the stage where he's recognised in the street... but that can lead to some unusual encounters.
Appearing on Conan O'Briens TBS chat show last night, the comedian recalled being in a greeting card shop when a woman came up to him and asked: 'Excuse me sir, are you an actor?'
He said: 'Yes, mam'
'Were you in those Hangover movies?'
'Yes, mam.'
The she asked: 'Oh I heard you died'
And to top it all, she added: 'Is that true?'
Watch a very much alive Galifianakis tell the story here:
Published: 30 May 2018
Recent Punching Up
What do you think?