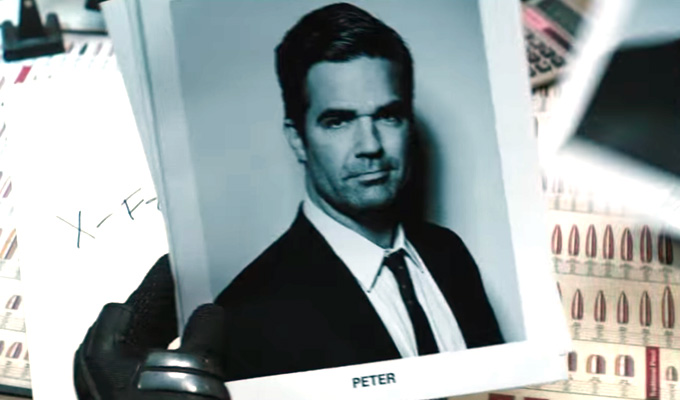 Is Rob Delaney about to play a British superhero?
He's been an adopted Brit ever since settling in London with his family to make Catastrophe. But could Rob Delaney be about to play an English superhero?
The Boston-born comic makes a blink-and-you'll-miss-it appearance in the new trailer for Deadpool 2. As Ryan Reynolds' wisecracking hero flicks through photographs to consider who to recruit to his X-Force team of mutants, Delaney's mugshot is shown as 'Peter'.
And the clue has prompted widespread speculation among fans.
There are two characters called Peter in the X-Force comics. But as one of them, the Russian mutant known as Colossus, appeared in the first Deadpool film, it seems likely that Delaney is playing Pete Wisdom.
A British secret service agent, associated with MI-13, Wisdom can absorb heat and solar radiation to create energy-based blades with his fingers, which he uses as projectiles.
Amusingly though, given Delaney's lantern-jawed, quintessentially American good looks, the original conception of Wisdom by writer Warren Ellis was as an angry young man from Essex, based on Jack Regan from seventies cop show The Sweeney.
With Brooklyn 99's Terry Crews also joining the film as the electromagnetic Bedlam, in a cast that already includes stand-up and former Silicon Valley star TJ Miller, Delaney should feel right at home in a franchise that prioritises gags as much as fight scenes.
Published: 27 Mar 2018
What do you think?