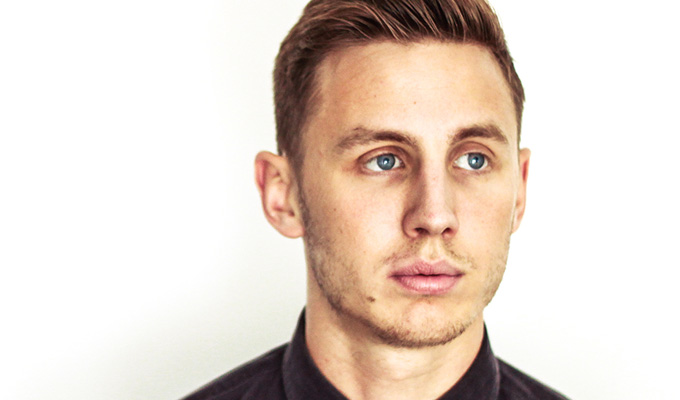 Tat's a bad forfeit...
Northern Irish stand-up Shane Todd has got his first tattoo today – as a forfeit for an on-air bet he made during his Radio Ulster show.
Todd and co-host Dave Elliott made the bet that he could win a series of trivia questions – with the loser getting a tattoo of the winners' choice.
They tied on four questions, but Todd failed on the tiebreaker: How many Wimbledon titles did Bjorn Borg win? (Answer: five).
So today he got the back of his thigh inked. Todd is godfather to Elliott's daughter so the Elliott chose a design that says: 'The Toddfather' with his daughter's date of birth.
Todd said: 'What started as a bit of off the cuff fun that appears to have spiralled out of control. This will be my first tattoo. I've had no interest them previously.
'I was certain that I could beat Dave in pretty much any competition but a dumb question has been my undoing.
'I couldn't back out as he would ever let me forget it. My fiancé is furious. She hasn't spoken to me for three days.'
The inking of the tattoo was recorded for the final episode in the current series of the Shane Todd Show, which will be broadcast on Radio Ulster tomorrow.
Published: 9 Mar 2018
What do you think?