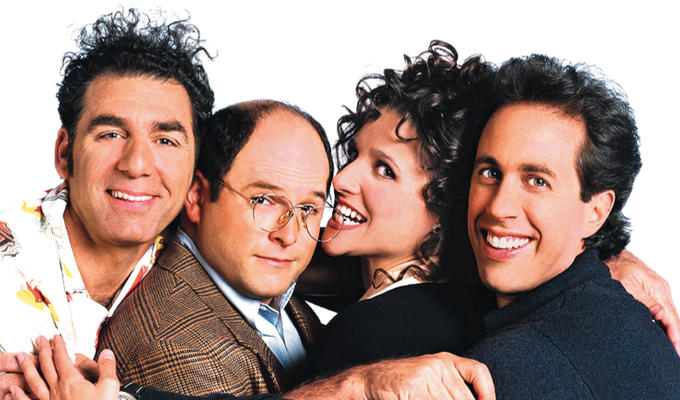 Could Seinfeld be making a comeback?
It's only the tiniest of hints, but Jerry Seinfeld has raised the hopes that his sitcom might just be coming coming back.
Roseanne and Will & Grace have just been revived on US TV, and there's talk of a comeback for The Office, too.
And when Seinfeld appeared on Ellen DeGeneres' talk show today, she raised the question.
'It's possible,' he said, to the elation of DeGeneres' excitable audience – and acknowledged their support.
Seinfeld - co-created by Larry David and also starring Julia Louis-Dreyfus, Jason Alexander and Michael Richards – rran for nine seasons from 1989 to 1998.
The cast did get back together for the 2009 season of David's HBO series Curb Your Enthusiasm, based around a fictional Seinfeld comeback.
Here's Jerry on The Ellen Show:
Published: 13 Feb 2018
What do you think?