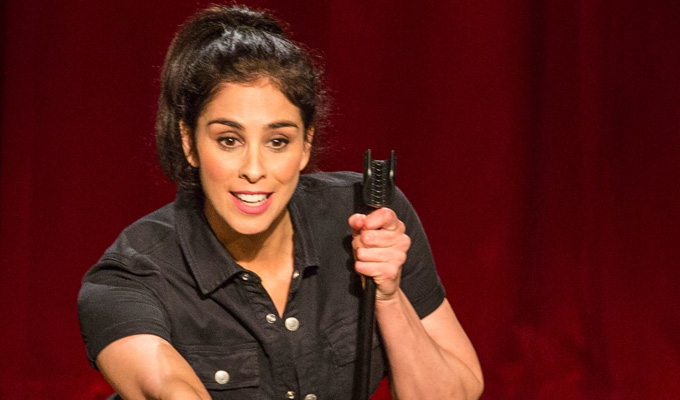 Sarah Silverman splits from Michael Sheen
Sarah Silverman has revealed that she has broken up with British actor Michael Sheen – by making a joke about it.
'The great @michaelsheen & I consciously uncoupled over Christmas,' the comedian tweeted, using the phrase Sarah borrowed the phrase Gwyneth Paltrow and Chris Martin used to describe their split.
'I mean, not "over Christmas" - like that wasn't the fight that ended it.'
She clarified there was 'no fight', adding: 'We just live in different countries & it got hard.
'Felt we should just tell y'all so u stop askin, "How's Michael/How's Sarah?"'
The couple met on the set of Sheen's Showtime series Masters of Sex and were together for four years, but struggled to make the long-distance relationship work after her moved back to the U>K.
Speaking to ex-boyfriend Jimmy Kimmel on his late night show last summer, Silverma , 47, confessed: 'I call him my on-again, off-again lover because we're apart by oceans. One ocean.
'He really has a calling to - you know how I'm like, kind of politically active – well he wants to be, and he needs to be home to do that, so he's there a lot.'
Speaking to The Times recently, Sheen said he wanted to move back to Wales to speak out about the rise of the far-right 'on the same way as the Nazis had to be stopped in Germany in the Thirties'.
Published: 6 Feb 2018
Recent Punching Up
What do you think?