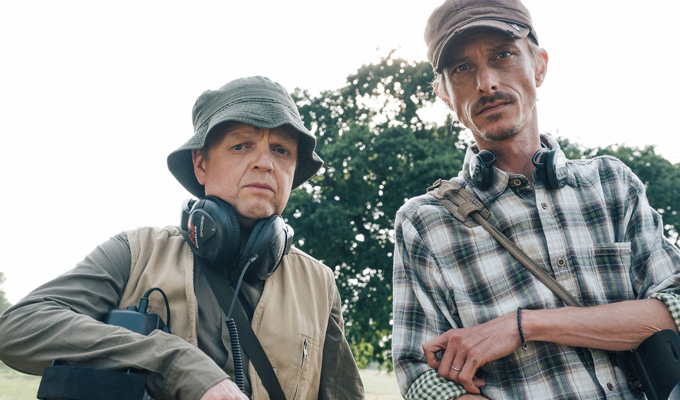 Fool's gold
It was a like a scene from Detectorists – and with very good reason.
Rookie treasure hunters Andy Sampson and Paul Adams were delighted when they unearthed a haul of 50 gold Roman coins in a field on the Suffolk/Essex border.
But they turned out to be props left over from Mackenzie Crook's comedy series
Mr Sampson told the Daily Telegraph his friend was 'jumping around and dancing' after he found the 'treasure', and came 'floating towards me screaming "Roman gold, Roman gold".'
'We weren't sure how much they might be worth but we had six Emperor Nero coins and we knew they were worth £26,500 each'
However when the pair – who had been detecting for about a year – showed their find to a more experienced neighbour, he threw doubt on its worth.
And then his wife told him that Detectorists had been filmed on the farm and 'an alarm bell went off in my head… We didn't know whether to laugh or cry.'
Crook said: 'As a detectorist myself, I'd like to assure these gentlemen that I was gutted that I might have contributed to their disappointment.'
Published: 31 Jan 2018
Recent Punching Up
What do you think?