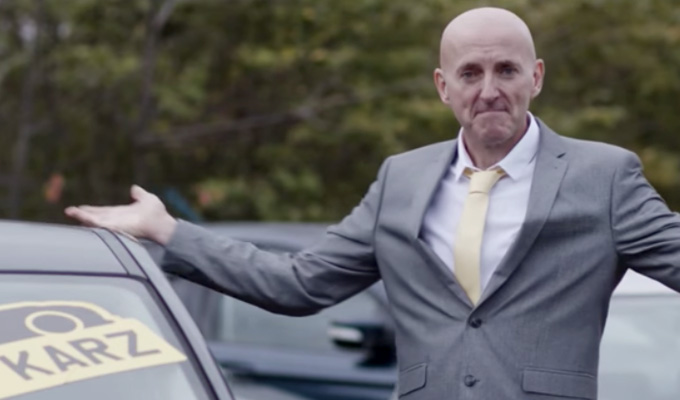 Lee Hurst's a dodgy used car salesman
He hasn't been seen much on TV since leaving They Think It's All Over 20 years ago.
But Lee Hurst has made a surprise blink-and-you'll-miss-it appearance in a car dealer's ad.
The comic appears on screen for just four seconds, playing a dodgy car salesman call Kevin from Kev'z Karz.
In the commercial he tells a prospective customer the previous owner of a car was a little old lady 'who just used it to go to the High Street and back'. Then the scene cuts to the pensioner – who's the getaway driver for a gang of bank robbers.
The ad contrasts his bending of the truth with Rachel, a salesperson at the nationwide Bristol Street Motors chain of dealers.
Since quitting the BBC One panel show in 1998 Lee has concentrated on his London comedy club the Backyard and touring, making only occasional telly appearances on the likes of Channel 5's The Wright Stuff.
Here's the advert, where he appearance was spotted by The Sun:
Published: 11 Jan 2018
What do you think?