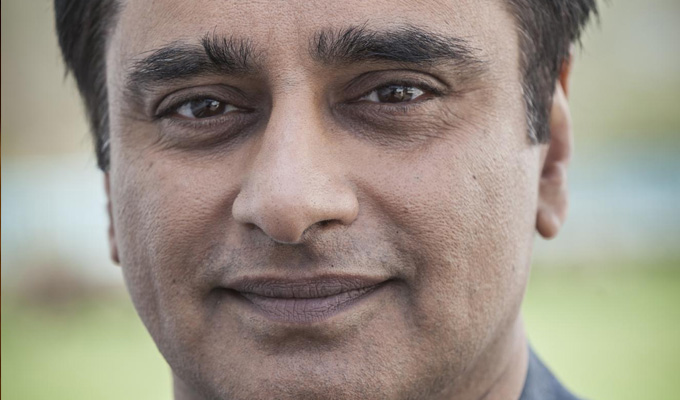 'I threw stones at the US president'
If Donald Trump visits the UK soon as expected he might want to steer clear of Sanjeev Bhaskar.
For the Kumars star has revealed that he once threw stones at the 39th US president, Jimmy Carter, on his 1977 visit to London.
Bhaskar was standing outside his school with a group of friends when they 'saw the motorcade go past and someone said "that's Jimmy Carter!"' he explained on Sarah Millican's Standard Issue podcast.
'We were all going "Jimmy! Jimmy!" and we kind of ran alongside on our side of the fence' he recalled. 'Then a truck or something blocked their way so they had to stop. So we were still shouting "Jimmy! Jimmy!" but he wasn't waving back by now.
'And then one of the kids said: "Do you think his secret service men have guns? And if we throw stones do you think they'll get out and we'll see the guns?"
'So we started lobbing stones. Then we started shouting anti-American sentiments as well. We were all about 12. I don't think any of those stones quite reached the car so the guys didn't get out.
'But we did see Jimmy Carter look really confused. Because just ten seconds before we'd been going "Jimmy, get out! Get out of Vietnam, get out, bastards!'
Carter's bafflement may have sprung from the US having pulled our of Vietnam two years before.
Published: 10 Jan 2018
What do you think?