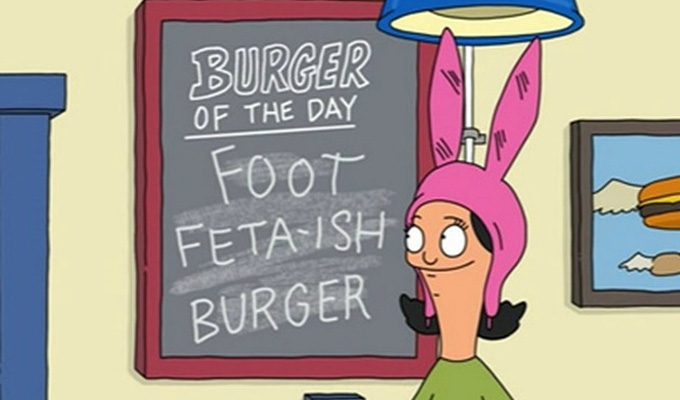 Try a Bob's Burger for real
A pop-up version of Bob's Burgers has opened up in New York.
Fans can now try some of the specials seen in the show, which always have convoluted punning names.
Chefs Club, based in the SoHo area of Manhattan, started the seven day Bob's Burgers on Monday.
Here are the offerings, created by chef Alvin Cailan, and priced $20 for a meal – with profits going to firefighters.
Here's what is, and has been, on offer
Monday: Baby You Can Chive My Car Burger (beef patty, sour cream and mustard spread, chives, fried pickles)
Tuesday: Don't You Four Cheddar 'Bout Me Burger (beef patty, four different cheddars, lettuce, bacon, onion)
Wednesday: Foot Feta-ish Burger / Never Been Feta (beef patty, feta, rocket, mayo, mustard)
Thursday: Dark Side of the Shroom Burger (beef patty, shiitake, pineapple, teriyaki sauce)
Friday: Hit Me With Your Best Shallot Burger (beef patty, caramelised shallots, goat's cheese spread, rocket)
Saturday: We're Here, We're Gruyère, Get Used to It Burger (beef patty, sweet pickles, Gruyère, caramelised onions, au jus dipped bun)
Sunday: Bet It All on Black Garlic Burger (beef patty, mozzarella, spinach, black garlic spread)
Published: 20 Dec 2017
What do you think?