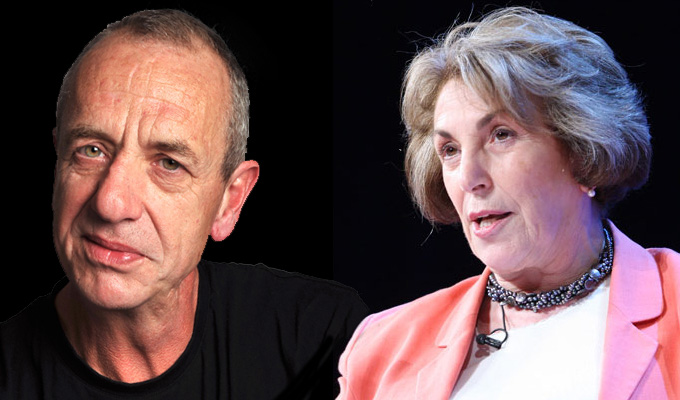 Arthur Smith turned down a late-night Currie
Arthur Smith has revealed that he was once propositioned by Edwina Currie.
The former Conservative MP, who famously had an affair with John Major before he became Prime Minister, allegedly made her move on Smith, the self-styled Mayor of Balham, when they were booked together on a speaking engagement.
'I'd like to point out that I once turned down Edwina Currie. Clear the front pages!' he told Richard Herring on his RHLSTP podcast.
'We were doing some gig together and she was the keynote speaker, whatever the fuck that means. And I was the comedian. And she came on and did her keynote speech, which no-one really listened to.
'We were in the same hotel. It was Dublin or Aberdeen or something, and then there was a knock on the door. "Arthur? Hello. Do you want to come into my room for a cup of tea?"'
Smith admitted: 'Well, I don't know, maybe she just wanted a cup of tea.'
Regardless, Currie would probably have failed the comic's exacting standards of sleeping partner.
'I had a thing, I vowed when Thatcher got in, that I was never going to have sex with a Conservative voter,' he told Herring. 'And my resolve was only tested once to my knowledge.
'And I'm pleased to say I went home and pleasured myself in a socialist way.'
Published: 2 Oct 2017
Recent Punching Up
What do you think?