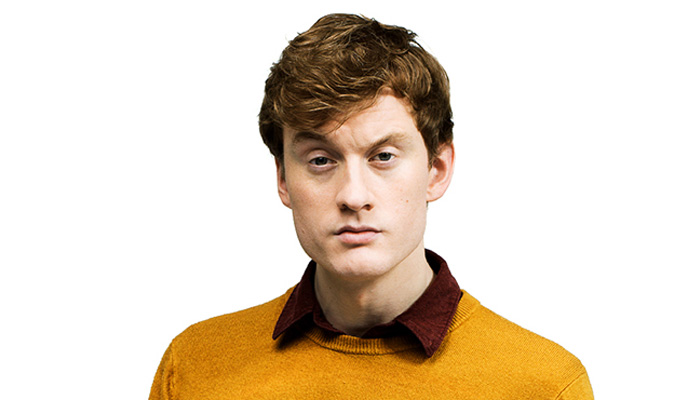 James Acaster's gig from hell
James Acaster recalls a nightmare gig in his new book, Classic Scrapes. He was booked to play the Fell Foot Sound festival early in his career, but the crowd there only realised there was going to be any comedy when the music stopped two hours early because of a curfew – news which caused them to loudly boo the very idea of stand-up.
The same curfew that meant Acaster and the other comedians would have to perform unamplified in front of that disgruntled audience, who were wasted on drink and magic mushrooms.
Acaster went on first. 'As soon as I stepped out in front of them they began to boo,' he wrote. 'They booed me ON stage. The heckling never stopped. There was one guy sitting at the front… who would keep telling me to suck his dick but at a volume that only I could hear it, so it felt way more menacing and personal.'
Things did not improve when the next comic, a mate of the promoter's, took to the stage and asked: 'Is it me or all women lying whores?'
'As soon as he said the word "whores" they went feral,' Acaster wrote, as cans and bottles rained on to the 'stage'.
While another comic was on stage 'suck my dick' heckler came up to Acaster and asked if he could get up and do some jokes. Deciding he needed a taste of his own medicine, he was allowed on stage.
His opening gambit was to tell the told the crowd he heard a couple in the tent next to him having sex the previous night, with the man yelling: 'I'm going to come in your pussy.'
He was clearly expecting a huge laugh, but instead got the silence of disbelief and disgust, so turned to Acaster and said forlornly: 'I thought it would be funny.'
He pleaded for one more joke to redeem himself, to which Acaster reluctantly agreed. 'He then raised his arms and dropped his jeans,' the comic wrote. 'Swiftly followed by his underwear. He then he waddled back towards the audience revealing a cold, naked penis.'
As the boos intensified, he started masturbating, still shouting, 'I'm gonna come in your pussy.'
The horror got too much for one woman. She stormed the stage – wearing a dog costume, incidentally, and tackled him to the floor. Pinning him down, she began to slap him back and forth across his face as he continued to masturbate and shout his catchphrase.
Then someone killed the lights, and the gig was over.
The full story, and dozens more, is in James Acaster's Classic Scrapes, newly released by Headline. It's available here. And here he is telling the story on Josh Widdicombe's podcast from the 2014 Fringe.
Published: 6 Sep 2017
Recent Punching Up
What do you think?