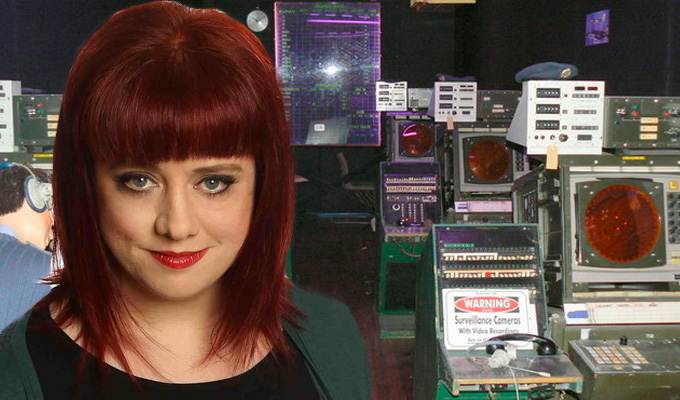 Hope she doesn't bomb...
Some Edinburgh Fringe venues might have the feel of an apocalyptic nuclear bunker… now
Angela Barnes
is to perform in one for real.
The comic is to perform to an audience of 15 at a once-secret bunker 100ft beneath a farmhouse in Fife – 90 minutes away from Edinburgh City Centre.
The underground Cold War command centre, which is the size of two full-size football pitches on top of each other, was built in 1951 as a secret seat of government should Britain come under nuclear attack.
Barnes is fascinated with nuclear bunkers and talks about it in her current Edinburgh show.
She said that she thought to herself: 'Wouldn't it be a silly idea to sell tickets to 15 lucky Edinburgh punters, pop them in a minibus, drive them to the bunker, have myself and a few of my comedy friends do a tour of the bunker with them and then put on a little low key comedy show right there, in the corner of the bunker? Yes, that would be a very silly thing to do. Which is precisely why we are doing it.'
The bunker was opened to the public in 1994 and is now one of Fife's major tourist attraction, containing a command centre, dorms, broadcasting studio and chapel. It is accessed through a 450 foot tunnel from the farmhouse, which was built purely to disguise the bunker.
The small audience will be picked up at 11.30am on Tuesday at a different sort of bunker – Bunker One in the Pleasance Courtyard – and return at 4pm, 'unless, y'know, we decide to stay forever,' Barnes said.
Tickets are £15 for the transport and £11 for entry to the bunker and are available here.
Published: 20 Aug 2017
What do you think?