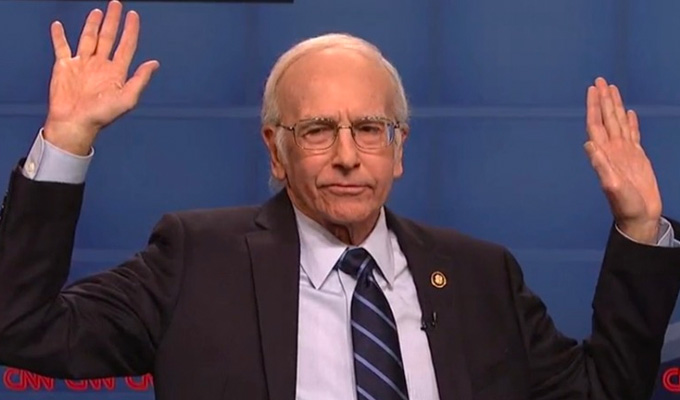 Is this why Larry David's so good at impersonating Bernie Sanders?
Larry David won plaudits for his uncanny impersonation Bernie Sanders on Saturday Night Live.
And now the reason has been revealed: it's in his DNA.
The Curb Your Enthusiasm star discovered that he is related to the former presidential candidate when he appeared on Finding Your Roots, the US version of Who Do You Think You Are?
But he can't remember the exact link, saying Sanders was 'like a third cousin or something.'
Speaking at a press conference, David said he was 'very happy. to learn about his connection on the PBS show, adding: 'I love Bernie.'
At the same event, broadcaster HBO revealed the guest stars for the forthcoming ninth series of Curb.
Elizabeth Banks, Bryan Cranston, Jimmy Kimmel, and Ed Begley, Jr will all be making appearances alongside the core cast.
Curb Your Enthusiasm returns for its ninth season – and its first since 2011 – on October 1 in the States.
Published: 27 Jul 2017
What do you think?