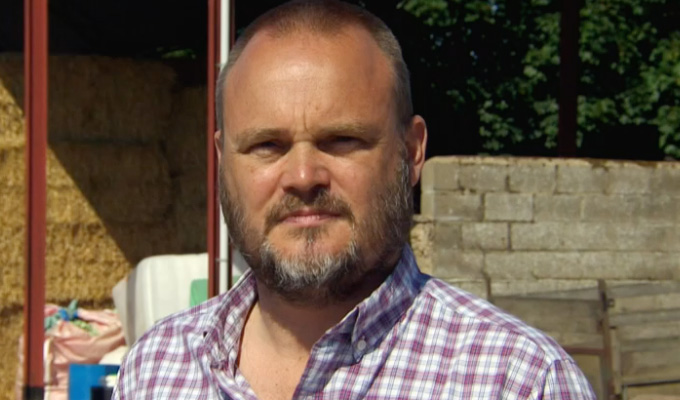 How Al Murray saved a farm worker's life
Al Murray has revealed how he once helped save a teenage farm worker's life after a horrifying accident
The comic was just 11 years old and on holiday on his cousins' Suffolk farm, when he heard the agonised cries of 18-year-old Chris Brown, whose arm had become trapped in a hay baler. He was losing a lot of blood.
Murray recalled: 'I heard someone crying for help. I looked over and there was this baler, and I could see some welly boots sticking out from what looked like inside the baler, in the gap between the baler and a tractor. There he was caught in this thing.
Brown had got out of the cab to investigate a jam in the machine, but left it running. 'I slipped on the straw and I got picked up by the pick-up reel, which then pulled me into the machine,' he said as he told his story on BBC One's Countryfile yesterday.
Murray added: 'I remember grabbing him by his boots and trying to pull him out of the machine. I didn't realise quite how firmly lodged he was or quite how much it had him in its grip'
Only then did Murray turn the tractor off, and ran to fetch help.
Brown spent 18 months in and out of hospital, getting skin, muscle and tendon grafts – and although his arm was saved, he still bears significant scars.
Murray recalled the dramatic day in support of a new campaign to cut the number of farm accidents. He has also appeared on Radio 5 Live today to raise awareness of the issue:
Published: 24 Jul 2017
What do you think?