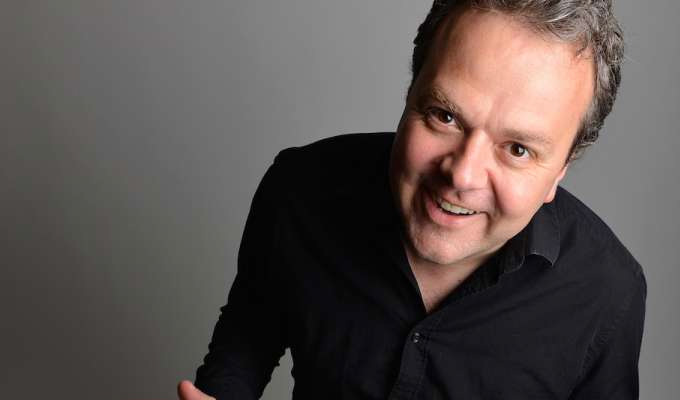 Hal's a farm favourite down at Glastonbury
Hal Cruttenden is making his Glastonbury debut this weekend – but it's not the first time he's been to the site.
The comic used to go on holidays at the Eavis family farm near Pilton, Somerset, and remembers herding cattle where the Pyramid Stage currently stands.
Glastonbury chief Michael Eavis even remembered him… as the boy whose camp walk made him laugh 35 years ago.
His memory was jogged when he saw Cruttenden on TV recently, and he personally invited the stand-up to play the festival.
The comic's return to the farm will be chronicled on this Friday's One Show on BBC One, in a film which also features his actress sister Cruttenden – who plays Anna in Not Going Out and Kate Weedon in Benidorm.
'When I was last here aged ten, I was a tough farmhand herding and milking cattle,' Hal recalls. 'Or maybe a small boy getting in Michael's way. It depends who you ask.'
Published: 19 Jun 2017
Recent Punching Up
What do you think?