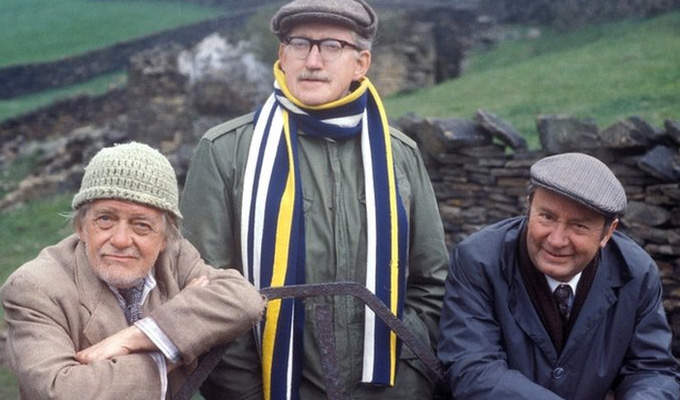 Peter Sallis: Compo saved my life
Peter Sallis, whose death at 96 was announced last week, said he owed his life to his Last Of The Summer Wine co-star Bill Owen.

Owen, who played Compo to Sallis's Clegg, inadvertently came to his fellow thespian's aid while they were filming a stunt in a canoe together on the River Wharfe,

Sallis couldn't swim, so was nervous about the scene, and recalled his horror as the boat 'started to shudder'.

He recalled: 'The canoe turned on its side and we shot into the water. I went down, bubble, bubble, bubble. I kicked out with everything I'd got, absolutely terrified. Fortunately my left foot hit something hard. I gave a good push, and came out of the water like a cork out of a bottle.

'I scrambled up the bank of the river on to dry land. One or two of the audience, not knowing whether we were supposed to do that or not, actually applauded.

'How did Bill Owen save my life? Well, that "something hard" I used to propel myself out of the water turned out to be poor Bill Owen's head! If it wasn't for him, it really would have been last of my summer wine.

'The story was told in his autobiography, Summer Wine And Other Stories, but is dusted down for The Mail on Sunday today.
Published: 11 Jun 2017
Recent Punching Up
What do you think?