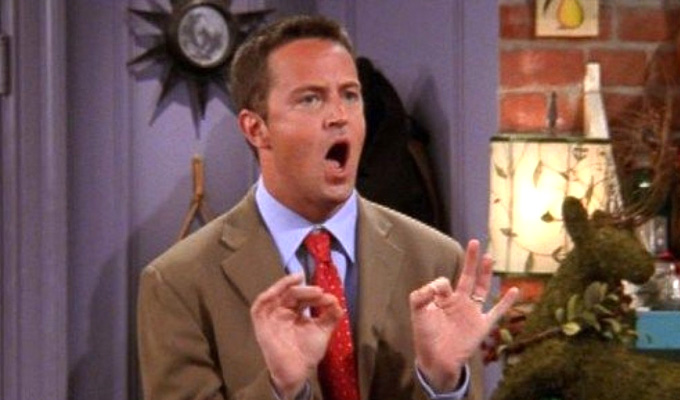 The one with the really bad idea
Matthew Perry has revealed that there was one Friends storyline that he hated so much, that he vetoed it.
He revealed: 'There was a storyline on Friends where Chandler went to a male strip joint because he really liked the sandwiches,' Perry explained. 'And I called up and I said, Let's not do this one.'
And – as he explained on late-night show Watch What Happens with Andy Cohen – they didn't.
Published: 23 May 2017
Recent Punching Up
What do you think?