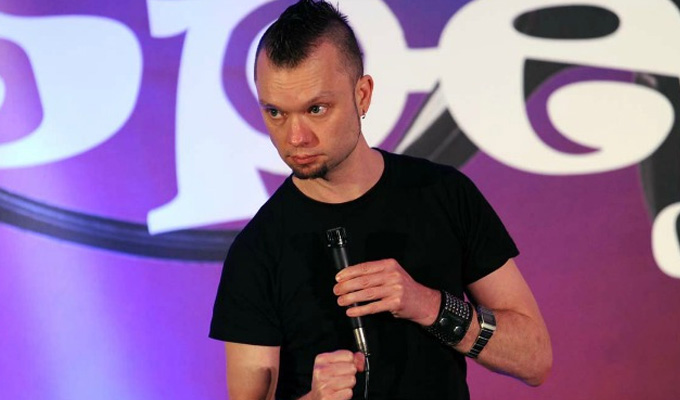 Comic pledges to run marathon... as a three-legged race
Stand-up Sully O'Sullivan is to run the Liverpool marathon next month – as a three-legged race.
The comic will be tied to more experienced runner Max Newton, after making good on a promise he made while hosting a charity fundraiser that took an unexpected turn.
O'Sullivan was conducting an auction at the annual British Red Cross Giggle Aid gig in Sheffield, when up came a lot offering entry into he prestigious Paris Marathon.
But with the South Yorkshire audience light on long-distance runners, bids were sluggish… until someone offered £100 if Newton, who works for the charity, ran the marathon.
That was topped by a £150 bid if comedian Sully O'Sullivan did it, then £250 being pledged if the two of them ran it as a three-legged race.
O'Sullivan didn't actually take part in the French event earlier this month – citing a gig in Aberdeen as a previous engagement – but will now embark on the Liverpool Rock 'n' Roll Marathon on May 28 instead.
He said: 'Max has run full marathons before. But I've never run more than 10 miles. Well OK, five miles. OK, kilometres.
'But don't worry it's not like Max will have to drag me along the marathon course. Well not for more than half of it, maybe three-quarters.
'On the upside if he does need medical attention the British Red Cross will be on hand.'
You can sponsor O'Sullivan here.
Published: 23 Apr 2017
What do you think?