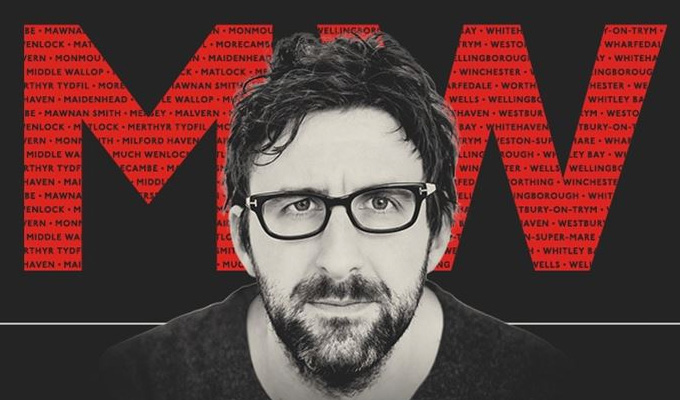 Mark Watson's new marathon show ...
Mark Watson is about to embark on his latest endurance test … chatting to Sofie Hagen.
Watson is producing Hagen's UK tour of her new show Dead Baby Frog , which the pair are launching with a live chat on her Facebook page on Tuesday, beginning at noon but with an open-ended finish.
Revealing the news on her podcast, in which Watson was her guest, Hagen explained that both of them will remain on camera at all times. And she appealed for fans to bring food and a bucket for toilet breaks, with the location of the event still to be revealed.
'We're just going to chat and who knows?' she said. 'If you know anything about Mark and his work, you know stuff's going to happen, it won't just be a long chat.
'I mean, who knows where we'll end up … who knows who will join us? It's going to be just chaotic and wonderful. I want as many as possible of you guys, of my listeners to tune in and watch it.'
Since 2004, Watson has performed several shows lasting longer than 24 hours raising money for charitable causes. Featuring scores of other comics helping him out, the 2006 version won him the Edinburgh Comedy Awards panel prize.
Published: 20 Apr 2017
What do you think?