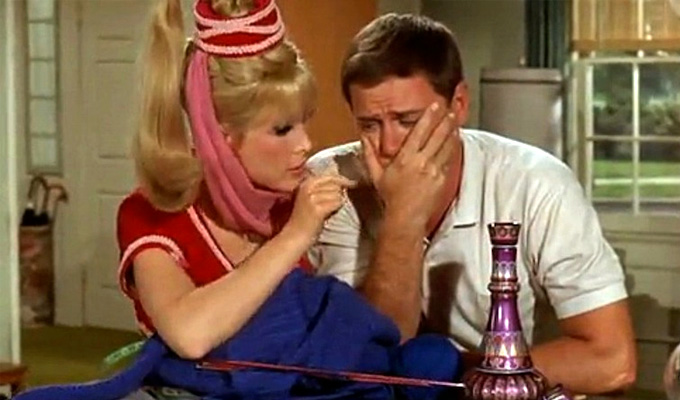 A $100,000 bottle – no genie included
The original genie bottle from 1960s sitcom I Dream of Jeannie is going under the hammer – with estimates that it could fetch more than £80,000
It was not a specially-built prop but a Jim Beam bourbon whisky decanter released for Christmas 1964, which the show's first director, Gene Nelson, spotted in a store window. At the time it cost just $6, and was painted with gold leaf by the show's props department to give it more of an antique look.
Nelson left the comedy after 13 episodes after repeated conflicts with star Larry Hagman – and he took the bottle with him. He died in 1996, aged 76, and it has been kept it in storage since then.
A different bottle was used in later series, as the show moved to colour, while others were created as props.
This bottle being auctioned at Julien's Auctions in Los Angeles next week comes with a letter of authenticity from Barbara Eden, who played the genie, saying it was the first used on set.
It has a guide price of $40,000 to $60,000 (£32,000 to £48,000), but auctioneer Darren Julien reckons it could fetch a lot more.
He told Mail Online: 'Because it became such a hit a lot of bottles were made after the fact, as memorabilia, but this is the original, hand-painted on set.
'His son said it's a piece that belongs in a museum and it makes them nervous to have it so they have decided to sell. I anticipate it will make $100,000 plus.'
Published: 18 Apr 2017
Recent Punching Up
What do you think?