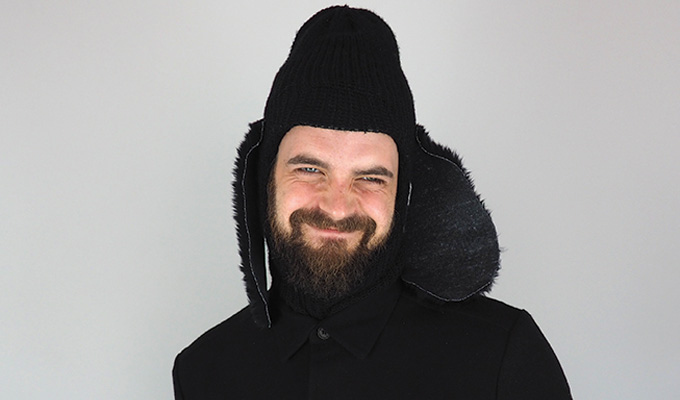 Comedy's funniest outtakes...
Pat Cahill is playing Soho Theatre in London next weekend. Here he gives us his own Perfect Playlist of the things that make him laugh
I can't wait to get to the point in a career where I've got some really solid outtakes. If someone's filming your fuck-ups then you know things must be going good. As a nipper outtakes showed me my comedy heroes mucking up and enjoying it, and more importantly they seemed to be really enjoying the job of comedy. I still get a heart fart when I see good ones. Like these
Harry Secombe
The wonderful Neddy Seagoon singing a tune for some unknown reason on Australian TV. I watch this often when I need a day brightener, he's obviously been asked to do a bit so the camera can practice a pan out, and he just takes a moment to sing a silly old song.
The studio enjoyed it, he enjoyed it. The bum note at the end takes genuine talent to do properly, similar to Les Dawson on the piano.
I love a comedian who can wop out another talent seamlessly and show off a bit. Nothing wrong with some showbusiness.
Dr. Wareheim
Outtakes from Tim and Eric's Dr Wareheim sketch. As outtakes go, these are as good as they get. Perfect bloopies, two mates laughing at each other and the fact they are getting away with doing what they do. I would perhaps go so far as to say it's better than the sketch.
I think many of us in comedy at one point thought it would be a fun job to do, watching this you can still believe it.
Catterick
Catterick escaped on to TV in 2004 and was just brilliant, in these bloopers Bob Mortimer talks us through the techniques of making your co-stars laugh, when Chris Palmer/Vic gestures to the candles to suggest 'three' it's exceptional. They've invented this stupid world and then just enjoy being in it. That's sort of what we're all trying to do in comedy, isn't it?
Young Frankenstein
Gene Wilder was an amazing chap to watch on screen, a face that could be dead straight but with a twinkle buried so deep inside his eye that everything was funny. But it's Marty Feldman, the genius whose eyes did more than twinkle, who chews the scenery in this.
It's a brilliant gag-ridden script of course, but someone, probably Marty, decided he should bite her fur. It's testament to the fact that the stupid moments you burp out In Between 'bits' are often funnier than the solid crap you've written.
Jiminy Glick
Not strictly a bloop, but he's sort of an outtake creator. Jiminy Glick tries and succeeds in making some of the all-time comedy greats laugh in the interview chair. Martin Short just goes for it and he's funnier than everyone.
Frank Hovis
I tried to do a full list of outtakes, but then the format overtook itself and I was leaving out things for no reason. So I've stuck this in. The great John Sparkes as Frank Hovis giving a club singing performance of Ken Dodd's 'Tears' that always gets me. It's a level of intensity in performance that is absolutely funny. So I've topped and tailed with a song and there's nothing wrong with that.
• Pat Cahill: The Fisherman is at Soho Theatre, June 22 and 23. Tickets.
Published: 13 Jun 2018
What do you think?