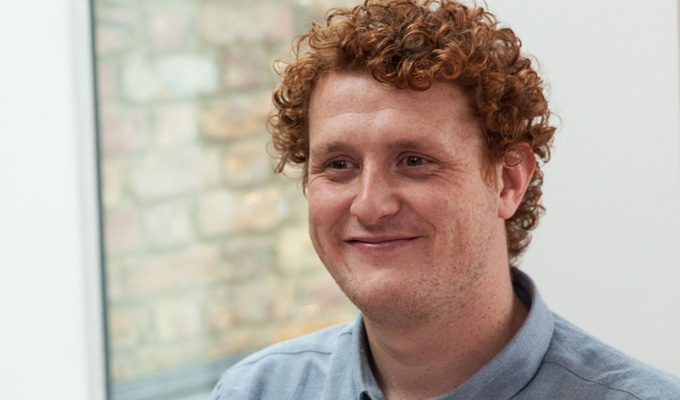 'Nothing less than perfection'
To mark the 6th LOCO London Comedy Film Festival, which starts today, movie-maker Harry Michell compiles his Perfect Playlist of movies about fictional performers. His film, Chubby Funny, about an actor getting typecast the unattractive but funny 'best friend', will be screened in the festival on Saturday.
Bowfinger
I was about eight when I first saw Bowfinger. I've lost count of how many times I've seen it since. If you want to watch a movie about losers trying to make it in Hollywood leave La La Land, this should be top of the list.
Eddie Murphy turns in one of his last truly great performances as Kit (and Jiff) Ramsey, and every time I settle in for two hours of Steve Martin I get a heady nostalgia for the near perfect comedies of the 1980s and 1990s.
A Cock And Bull Story
An extremely brilliant film portending The Trip. It helps that Tristram Shandy is one of my favourite novels, but regardless, Michael Winterbottom has created a masterful piece of comedic and metafictional brilliance. Coogan and Brydon deliver the flawless repartee we've come to expect, willing to turn themselves into the egoistic buffoons they'd lampooned through their character comedy.
But it's Coogan's beautifully understated acting chops in the third act that gives the film its real genius; mocking the neurotic actor is one thing, but doing so under the guise of 'yourself' is fucking brave.
Living In Oblivion
A cult classic – director Tom DiCillo actually started as Jim Jarmusch's cinematographer which makes all the sense when watching this film. A brutally funny assault on the personality cliches encountered on the film set, matched with the offbeat comedic asides that iconify the 1990s US indie scene.
Peter Dinklage gets his first film credit doing what Dinklage does best, and Steve Buscemi is the powerhouse delivering almost Basil Fawlty levels of frustration and outrage. It's odd, asymmetrical and brilliant. In fact I'm going to watch it again tonight.
The King of Comedy
Bonkers to think this came between Raging Bull and Goodfellas, a quietly comedic piece about an aspiring stand-up kidnapping his idol for a slot on late night TV. Having said that, it's got all the hallmarks of a Scorsese classic, and De Niro turns in a sensational performance as Rupert Pupkin, a departure from the more iconic De Niro persona, but not dissimilar to Travis Bickle in some ways.
Also starring an almost unrecognisably glum Jerry Lewis and with a sensational turn by Sandra Bernhard, it comes in that run of Scorsese films where you can't really call it anything less than perfection. Still, I would like to see how Pupkin's set would go down at Jongleurs.
Lost In La Mancha
I only saw this for the first time last year, and thank god otherwise I don't think I would have ever dared make a movie ever. A behind-the-scenes documentary following Terry Gilliam's attempt at shooting The Man Who Killed Don Quixote; if it hadn't been caught on camera you'd assume it was just folklore. Everything that can possibly go wrong does, wave after wave of groan-inducing misfortune.
I'm no believer, but I can't help thinking a greater power is having its wicked way with Gilliam for some heinous crime committed in a past life. The maverick Python comes across as almost Brentian at points, in his ever more desperate attempts to get the film made, and with his second go at shooting the film this year, let's keep fingers crossed their won't be a sequel: 2 Lost, 2 La Mancha.
Frances Ha
I have a lot of pals who were less than keen on this film, but I'm a proper fan. I was dragged along to see it, knowing little about writer and director Noah Baumbach and nothing about star Greta Gerwig, and fell in love with it.
Snatches of conversations were at once poignant, recognisable and utterly mundane. I hadn't even heard of Girls at the time which certainly shares Frances Ha's sensibilities, but over the next year I'd be turned on to Dunham, Joe Swanberg, Andrew Bujalski, the Duplass Brothers, Destin Daniel Cretton and via them the works of John Cassavetes and Jim Jarmusch.
Frances Ha is a funny, exquisitely acted, understated portrayal of life trying to make it as a performer and was more than a little bit of the inspiration for Chubby Funny, and perhaps for a few other great films too (Obvious Child, Appropriate Behaviour, In a World…)
• Chubby Funny – written, directed by and starring Harry Michell – gets its UK premiere at the 6th LOCO London Comedy Film Festival at BFI Southbank on Saturday.
Published: 4 May 2017
What do you think?