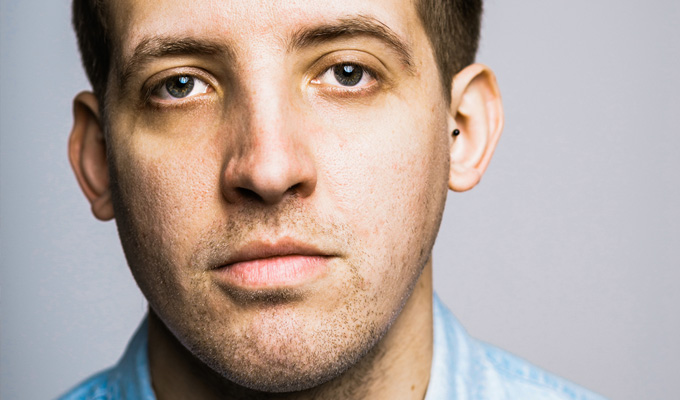 Incredibly dark... but with great craft
Dave Chappelle: Michael Jackson 
Almost certainly my favourite ever stand-up, Dave Chappelle is the one person guaranteed to make me scream like a boy. He found global fame with The Chappelle Show but it's his stand-up that really shines for me. If a friend asks for a recommendation I always suggest his Michael Jackson routine. It has everything that makes Chappelle so great, an excellent premise, brilliant jokes, perfect pay-off and obviously, his white guy voice.
Anthony Jeselnik 
Jeselnik is absolutely one of the best joke writers in the world. So many god damn great jokes, all of them instantly quotable. A lot of his stuff is incredibly dark and some of it is in bad taste but the craft behind each joke is such that he can get away with it. Plus he has a glint in his eye throughout, which means he could pretty much get away with anything. Also worth watching his roasts just to see how Savage he can really be.
Sarah Silverman 
Again, like Jeselnik, another comic who is more than happy to risk upsetting people. But again, such great jokes. She gets away with it because of her perfectly pitched innocent schoolgirl persona. Her wide eyed wonder at the topics that she herself is bringing up is so disarming that it would seem impossible to actually get offended by any of it. This short charity set from 2006 is still my favourite thing of hers.
Nathan For You: Ghost Realtor 
One of the best shows to come out of America in recent years. This reality comedy sees Nathan Fielder go into flagging businesses and attempt to help boost revenues with a variety of 'interesting' plans.
Nathan's character and personality hold the show together beautifully and make sure that the joke is almost always on him rather than the often bemused members of the public.
All three series' are beautifully produced and packed full of great ideas, while the special 'Claw of Shame' episodes is one of the best things I have ever seen.
On Cinema at the Cinema 
This is a show I'm happy to have on loop all day. Tim Heidecker (of Tim and Eric fame) and Gregg Turkington (aka Neil Hamburger) play a pair of movie experts reviewing different films each week. The relationship between the two disintegrates over the seasons, particularly when they start creating their own spy-action mini series 'Decker' (also available to watch).
The film reviews themselves are completely worthless, seen through the eyes of two men who know almost nothing about anything, a pretty cutting satire on the entertainment industry and its glossy magazine shows as a whole.
Sean McLoughlin 
There are loads of comics from my generation whom I could have happily included on this list. I think Adam Hess, Rhys James, Phil Wang are all excellent, but it's good old Sean McLoughlin that has gone and bloody done it. His stuff is not only wonderfully funny but so searingly, brutally honest that it's impossible not to get caught up in his world. After watching one of his shows you either want to wrap him up in cotton wool and protect him or drown him in a lake.
• Mark Smith: Old Smudge is at the Cowgatehead at 17:30..
Published: 11 Aug 2016
What do you think?