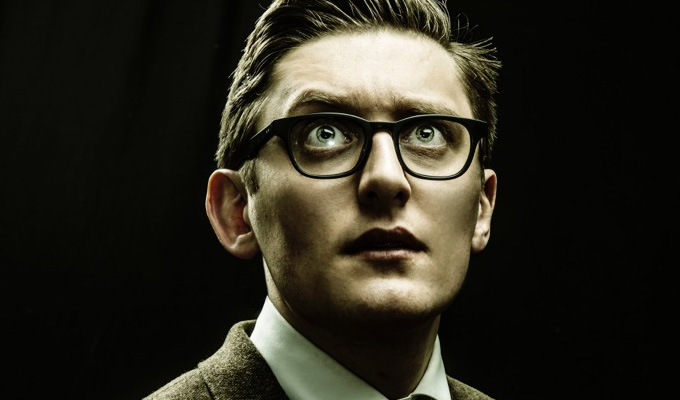 'Comedy rap' normally sends a shiver down the spine
Kate McKinnon
I like to consider myself as a bit of a Kate McKinnon hipster. The second she appeared on SNL there was something very weird and special and magnetic about her performance. She is now going to be a massive star off the back of the new Ghostbusters movie and rightly so, but I called it first, okay?
Her Hillary Clinton is brilliant as is her portrayal, on Weekend Update, of Supreme Court Justice Ruth Bader Ginsburg and Monkey Jesus mural ruiner Cecilia Giménez.
The clip I've selected is Backhome Ballers, an SNL Digital Short featuring Cameron Diaz, which perfectly reflects the feeling of going home to your parents for the holidays.
Adam and Joe's Dr Spankle's Wax Orama
Quite simply the most I think I have ever laughed at a TV sketch. I love Adam and Joe's work both together and apart but I'm not sure they will ever top their unveiling of Dr Spankle's Wax-Orama. Obscure film references – tick. Things Going Pathetically Wrong – tick. Adam Buxton falling over – tick.
Mr Show: The Story of Everest
He keeps falling over and ever time he does it, it gets funnier. That hardly ever happens, and it's a fine example of the much illusive 'do it so long it becomes funny again' joke.
Cardinal Burns: Rap Battle
The phrase 'comedy rap' is enough to send a shiver down the spine of even the most seasoned fringe goers, and I should know, I've performed two of the mother-flippers (Haha, I took the language of rap music and made it middle class, where's my comedy crown?) But this sketch from the incredible Cardinal Burns just nails it, cringy and incredible for all the right reasons.
Me Oh Myra: Blouse
Speaking of comedy songs, while Chris Morris is deservedly revered as one of the greatest satirists of his generation I often feel his musical work gets a bit overlooked. His Nirvana Panty-Smiles advert and Playground Bangaround are incredibly catchy and shockingly funny. But my favourite has to be Me Oh Myra by Pulp-alikes Blouse. I genuinely find myself humming along to this at least one a week.
Black Dynamite: Drugs in the community
Its highly possible, based on Mark Kermode's patented 'six laugh test' that Black Dynamite is the funniest films ever made. A pitch perfect parody of 70's blaxploitation movies with tough guys, big hair and loads of terribly choreographed Kung fu. Unlike other parody movies it has a sense of humour all of its own. Highlighted best by this very short clip where Dynamite announces he is declaring war on anyone who sells drugs in his community.
• Tom Neenan: Vaudeville is at Underbelly Med Quad at 16.15 from Wednesday.
Published: 1 Aug 2016
What do you think?