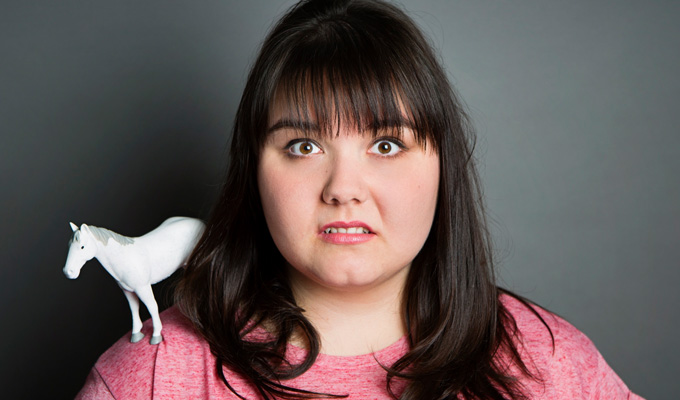 Great Danes
Understanding Danish humour can be difficult - at least, that is what Danish people would like to think. I have found the six funniest Danish videos on YouTube that has English subtitles. It did not take me hours at all.
Anders Lund Madsen
Anders Lund Madsen is my mother's favourite comedian, even though he is technically a TV presenter who is ridiculously funny. This is one of my favourite clips from a show he did with his brother, who is a brain scientist.
I remember waiting outside of a concert venue in 2002 - I had been there for days in my sleeping bag, because Westlife were due to play there and I wanted to be in the first row. Because it is Denmark, which is ridiculously tiny, Anders Lund Madsen suddenly passed the venue. He stopped and looked at the tiny group of teenage girls with a confused look on his face. I quickly said, 'My mother loves you!' and he patted me on the head and said, 'Then I love your mother.'
By the way, I did make it to the front of the concert. Obviously.
Dirch Passer
Dirch Passer was probably the first ever Danish stand-up comedian - obviously, as this was the 60s and 70s, it was mostly 'funny monologues', but he was one of the funniest men Denmark has ever seen. I even have a tattoo on my foot with a quote that he said.
This was the only sketch of his I could find that did not need a translation - I swear, the others are funnier. Or maybe I am just nostalgic.
When he was in his prime, everyone worshipped him. Once he was doing a monologue at Bakken, which was the main stage for his type of performance in Denmark. It was not going particularly well. He caught a glimpse of some younger comics standing by the side of the stage. He stopped his performance mid-sentence and walked up to them. He pointed his finger at them and said, 'Learn!' and walked back onto the stage - and started killing it. Smashing it. People were crying with laughter. Standing applause.
That's why my foot says 'learn'. Well, it says 'lær', but good luck pronouncing that in your heads.
Klovn
Do you like Curb Your Enthusiasm? Then you will LOVE Klovn! Primarily because it is a complete rip-off.
No one seems to mind, though, so the Danes ravish in the success of the six seasons worth of sitcom and the two bestseller movies. It is cringeworthy and embarrassing and hilarious - and the two main characters are played by two of the biggest stand-up comedians in Denmark, Casper Christensen and Frank Hvam.
You can say a lot about those two comedians. Frank Hvam is extraordinary - last year, on the day after Christmas Eve, I went to do a little open mic at Grisen (the first place to ever have comedy in Denmark). There was barely an audience. Twelve people or so. Frank Hvam showed up.
In UK terms, that would be like Stephen Merchant showing up at Jester Jesters on Christmas Day. All because he wanted to test out his show. Which he had been working on for years. That's brilliance. That's a comedian.
Casper Christensen
Casper Christensen's legacy is a bit different -
Casper Christensen began his career with Casper Go Mandrilaftalen - a surreal sketch show, which was a huge Failure when it was first shown on TV in Denmark back in 1999. It was created by the first comedians in Denmark. Something happened later - and the TV show became a huge cult hit. Many of the strange phrases and terms invented in the show is now part of the Danish language.
This clip is one of the best ones - the surreal universe is incredible - and this is one where the two comedians are struggling severely with not breaking into laughter.
Watching it now is strange. They are all big and successful comedians today - with less hair and better timing. Lots of Danish humour was founded in that show.
Snobberne
Scandinavia has 'the law of Jante', which basically means 'Do not think you are better than anyone else, do not think you are worth more than anyone else, do not think you are more special than anyone' - and this little sketch duo mocks rich people - and the Danes love them.
It is filmed at the Danish Comedy Gala - an annual award show that only hands out two awards (Best Comedian Of The Year and Best New Talent). It also showcases the best three newcomers that year - who are all doing two minutes each. I did that in 2012 and it was incredible - the show takes place in the Royal Opera House. 1,700 people.
The rest of the show consists of sketches and stand-up and it is followed up by an after-party that last year led me to wake up in a toilet cubicle after the club had closed down. You know, because the award show gave out free drinks to comedians. Like Chortle used to do at the Chortle Awards. Good times.
Old Men In New Cars
And what a great way to unite us all - a clip from the Danish Old Men In New Cars featuring the cop from The Bridge and our only other two actors. In the clip, the three Danish men are trying to speak English to a Swedish man. It used to be one of my favourite movies.
The Danish comedy films are quite dark. One of the funniest cinematic moments in Danish history was when a man punched a woman in the face because she was bad at blowing out an egg. No one saw - or sees - anything bad about that. There is "The Green Butchers" which is basically about a butcher who starts serving human flesh. And "Adam's Apples" which is about a Nazi who has to live in a church with a priest and a rapist. Fun times.
It's hard, you know. I have gigged in 17 different countries now and everywhere I go, people always say: 'You've really figured out the Irish/Latvian/Dubai/German/etc humour.' and I always have to say: 'We're all the same. Humour is universal.' and I believe it is. We are not all that different. A bit, but not much. Maybe this list will force me to change my mind.
• Sofie Hagen: Bubblewrap is at the Liquid Room Annexe at 19:10
Published: 22 Aug 2015
What do you think?