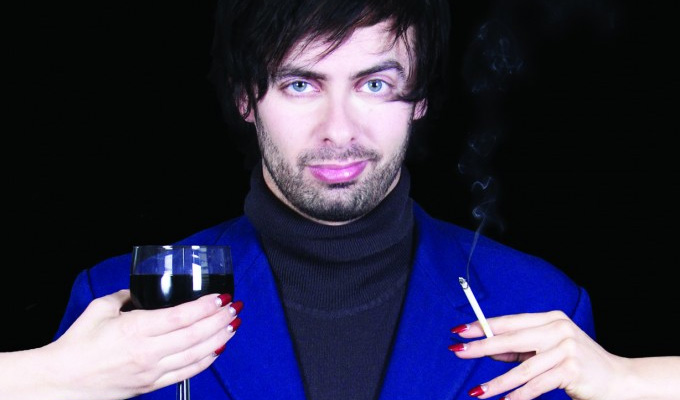 A film that never fails to amuse
Whitney Houston meets Serge Gainsbourg
A classic Gainsbourg moment from the Champs-Elysées show in 1986. I recall watching this with my father, aged seven, while mother was being angry about something in the kitchen.
'What did he say?' I asked father. 'He said he wants to fuck her.'
'Then why is she upset?'
We both shrugged and went back to our goujons. Mother left him shortly afterwards.

Serge Gainsbourg vs. Whitney Houston by glst81
Denis Lavant / Leos Carax: Monsieur Merde
Carax and Levant is always a bountiful collaboration, and how wonderful it was to see the return of Monsieur Merde in Carax's 2011 masterpiece Holy Motors. If in your life you see only one scene of a priapic sewer-dwelling imp bowling over a blind man while eating flowers to borrow a supermodel, this should be it.
Personally I am unsure of the truth in the rumours of a British remake starring Danny Dyer.
Jacques Tati: Mon Oncle
Appropriately it was my uncle Raf who introduced me to Tati. From this particular scene he learned quickly how easily amused and influenced children are, as I rewound this particular scene again and again, then proceeded to re-enact it in his own kitchen, to his own amusement. My aunt left him shortly afterwards.
Le Dîner De Cons
A film that never fails to amuse, and the inspiration for several dinner parties I have held while living in London...
It was, inevitably, remade for and by idiots in America, to predictably dire effect.
Eddie Izzard: Stripped Tout en Francais
Voilà British comics, this is known as 'making an effort'. Instead of bemoaning the state of your own comedy scene, and having to play to inebriated, asinine and witless crowds at a weekend, why not simply expand your horizons?
Les p'tits chiens
Pourquoi pas?
• Marcel Lucont's album Vive Lucont, including the teenage tennis romantic ballad Fifteen Love, and his poem on British anatomy, The Tits Of The Brits, will be released on November 25 via his website. He plays the Chortle Comedy Book Festival on November 28. Details.
Published: 19 Nov 2013
What do you think?