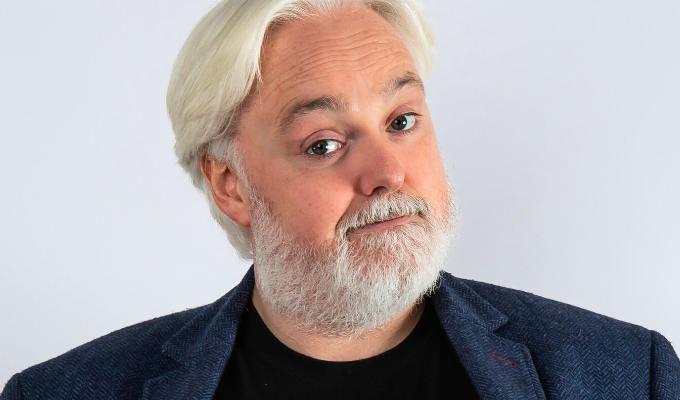 Caimh McDonnell up for a crimewriting award
Comedian turned novelist Caimh McDonnell has been nominated for a crime fiction award.
His Stranger Times series of supernatural investigative thrillers are in line for the accolade of best new crime series from the Dead Good website.
The novels are based around a struggling Manchester-based weekly newspaper dedicated to reporting weird and wonderful news from around the world.
McDonnell said: I'm absolutely thrilled to have been nominated – for a crime award, no less, which The Stranger Times definitely is. Don't listen to anybody who says otherwise, it's definitely crime. Agatha Christy had loads of possessed toilets in her books, people have just forgotten.
'Please vote for me. I'm up against Richard Osman, which is like trying to fight King Kong although, obviously, King Kong wasn't as tall or charming. Still, it was nice to be nominated.'
The winner is decided by public vote here.
Also nominated are Val McDermid's Allie Burns series, Richard Osman's Thursday Murder Club series, Neil Lancaster's Max Craigie series, Joy Kluver's Bernadette Noel series and Glenda Young's Helen Dexter series.
The winner will be announced on Friday July 22 during the Theakston Old Peculier Crime Writing Festival in Harrogate.
The news comes after Frankie Boyle's first novel, Meantime, was also nominated for a crime-writing award: the Bloody Scotland Debut Prize.
Published: 4 Jul 2022
What do you think?