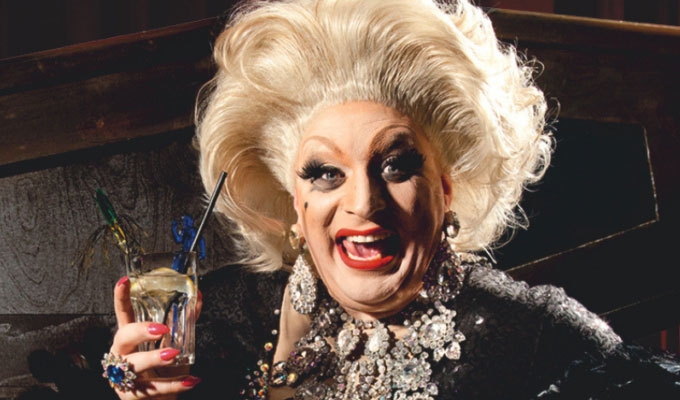 Myra Dubois' Dead Funny comes to NextUp
Comedy streaming platform NextUp is to release Myra Dubois' solo show Dead Funny for Halloween.
Filmed at The Garrick Theatre earlier in the autumn, the show features Gareth Joyner's acid-tongued alter-ego conducting her own funeral to make sure people get it right.
NextUp's head of content Tom Brandt says: 'Myra Dubois is one of those unique, incomparable stars of the stage that adds both prestige, class and a theatrical spark to our ever-improving on demand service.
'The show is a brilliant example of what live-comedy and live performance can be and bring, and we can't wait to unveil Myra to our members.'
Dead Funny will be available to subscribers from October 31.
Published: 22 Oct 2021
What do you think?