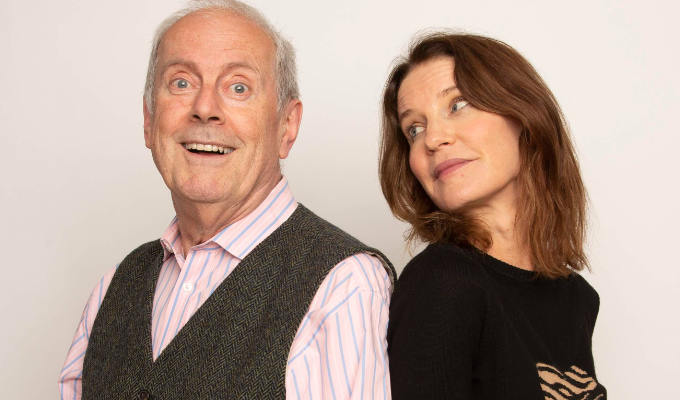 Live dates for Something Rhymes With Purple
Something Rhymes With Purple, the podcast in which Gyles Brandreth and Countdown's dictionary maven Susie Dent examine the origin of words and phrases, has announced its first live dates.
The pair will be at Bath Forum on November 20; Chichester Festival Theatre on November 28; Birmingham Town Hall on December 19; London's Cadogan Hall on January 15 and March 19; and Northern Stage in Newcastle on February 13.
Each show will focus on a different topic and will be recorded to make up future episodes of the podcast.
Brandreth said: 'These shows are our opportunity to connect with our brilliant listeners, aka the Purple People. It's a wonderful community of word-savvy language lovers and these live shows are going to be a fun, interactive way to meet up, share ideas and discover more about language. Expect to hear new words from Susie and new stories from me.
'Susie and I first met more than 25 years ago on Countdown. We love exploring the world of language together and we love meeting other people who love words. That's why we're so excited about Something Rhymes with Purple Live, it's going to be a party for all our fellow language lovers.'
Something Rhymes with Purple won the gold award for best entertainment podcast at last year's British Podcast Awards.
Tickets are on sale now, except for Newcastle Northern Stage.
Published: 7 Oct 2021
What do you think?