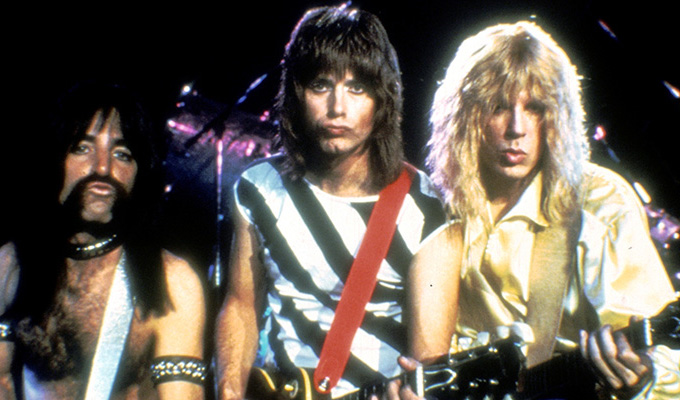 Spinal Tap creators fire a warning to drive-ins
The creators of This Is Spinal Tap have fired a warning shot against anyone planning to stage a drive-in or outdoor screening of the classic comedy.
Rob Reiner, Harry Shearer, Christopher Guest and Michael McKean has warned entrepreneurs who don't get the right licence 'may be subject to a legal response'.
Last year the quartet won a long-running legal dispute to win back rights to the film and associated merchandise, now handled by a new company called Authorized Spinal Tap.
In a statement, the firm's representatives said: 'The four co-creators of the film are pleased to see positive signs in the movie world as we all begin to emerge from the Covid crisis.
'But drive-in cinemas or other entrepreneurs advertising showings of the film that then proceed without a licensing arrangement will be considered unauthorised, and may be subject to a legal response.'
Shearer added: 'Simply put, please don't advertise a showing of the film without approaching us for a licensing agreement.
'The mechanics and economics of we four creators managing the film's rights demand that we have full knowledge of, and give our approval to, all future showings of This is Spinal Tap, no matter when they occur, or the size or location of the venue.
McKean added: 'We are making this request as the four individuals who created this iconic film. It's time everyone involved was properly recognised, and we can only accomplish that by seeing to it that public showings and performances are licensed and equitably compensated.'
• Requests to license the film should be addressed to enquiries@harcourt.global.
Published: 10 May 2021
Recent Other News
What do you think?