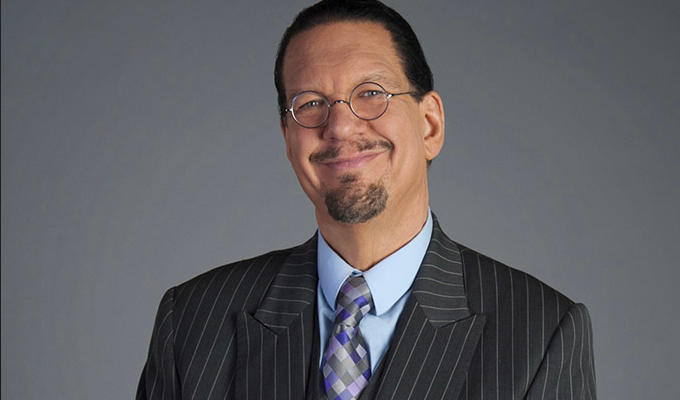 Penn Jillette joins Borderlands movie
Penn Jillette has joined the cast of the forthcoming movie based on the video game franchise Borderlands.
The comedian and magician has revealed that he will play a preacher at a wedding which descends into a brawl.
He joins an ensemble cast that also features Kevin Hart, Jamie Lee Curtis, Jack Black, Gina Gershon and Cate Blanchett.
Speaking on Penn's Sunday School podcast, Jillette said it was a 'very, very, very small part' and that after the fight he ends up in a 'space paddywagon' with Kevin Hart's character Roland.
It is not the comic's first association with the Borderlands franchise, however,
The third instalment of the game, released in 2019, featured two bandits named Pain and Terror, based on the double-act he performs with silent partner Teller, and he voiced his digital alter-ego.
Published: 10 May 2021
What do you think?