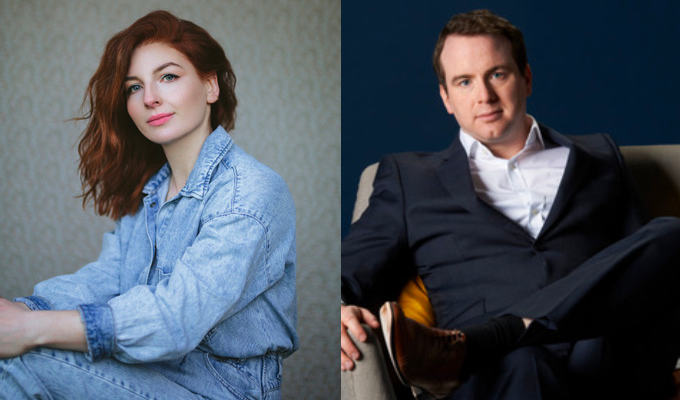 New podcast from Alice Levine and Matt Forde
Alice Levine and Matt Forde are to host a new podcast series about modern-day scandals.
The pair, already known in the podcast world for My Dad Wrote A Porno and The Political Party respectively have joined forces to narrate the series which launches with the story of the poisoning of Russian dissident Alexander Litvinenko, the first person in the world to be killed by polonium-210.
The second season explores the story of David Kelly, the weapons expert who was found dead in an Oxfordshire wood in 2003 after being named a source in the infamously 'sexed up' dossier which claimed that Iraq had weapons of mass destruction
And the third looks at the 2018 Cambridge Analytica crisis in which the analytics firm harvesting the personal data of more than 87m million Facebook users for political purposes.
The series, entitled British Scandal, is the first UK commission from major American podcast player Wondery.
The company's 'head of international', Declan Moore, said: 'British Scandal is a riveting journey through seismic crises, political outrage and public uproar, with questions, theories and themes from the scandals still resonating across the world today. Through the beautifully crafted and engaging narration of hosts Alice and Matt, we're confident that British Scandal will appeal to podcast fans and potential new listeners alike.'
Levine said: 'British Scandal is an amazing chance to take a deep dive into some events that we all remember from the news, which really are stranger than fiction. Revisiting them with some distance, knowing what we know now, throws up some incredible surprise.'
Forde added: 'My mum used to say, "Scandals are like sandals: some are big, some are small, but they always trip somebody up".
'OK, maybe she never said that, but I thought it sounded clever, so I went with it. I love a good scandal and I love talking to Alice Levine about scandals, so this show is perfect for me. The biggest British scandal of all is that this podcast didn't exist already.'
British Scandals will launch on all the usual platforms on April 27.
Published: 8 Apr 2021
Recent Other News
What do you think?