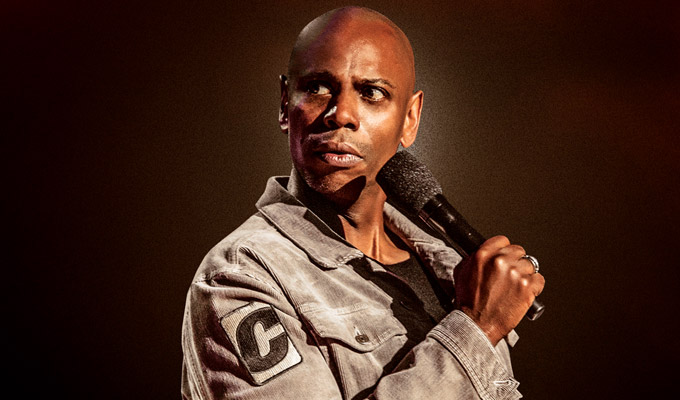 Chappelle Show lands on Netflix UK
The Chappelle Show has landed on Netflix in the UK after its star settled his dispute over the rights.
The first two seasons, which initially ran on Comedy Central in the US in 2003 and 2004, are now available on the streaming service.
Production on the third series ended when Dave Chappelle abruptly walked away from his lucrative deal with the broadcaster.
The show re-emerged on Netflix late last year, much to the chagrin of the stand-up, who had no control over the rights – and who received no royalties. He took to the internet to urge his fans not to watch it.
The streamer then paid him 'millions of dollars' as a goodwill payment – even though it was not contractually obliged to - and the show returned the US platform last month, followed by the UK this week.
In a follow-up video, recorded at a stand-up gig and posted online, Chappelle thanked his fans for boycotting the show and making it 'worthless' to broadcasters.
'When you stopped watching it, they called me,' he said. 'And I got my name back and I got my licence back and I got my show back and they paid me millions of dollars. Thank you very much.'
Chappelle already had a big-money deal with Netflix for his stand-up specials, and he praised the company for 'going 'above and beyond what you could expect from a businessman'.
Published: 4 Mar 2021
What do you think?