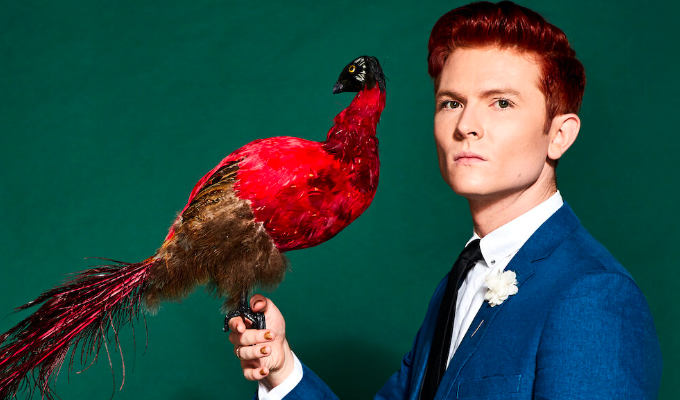 Rhys Nicholson works on new Australian TV comedy
Australian comedian Rhys Nicholson is working on a new comedy series about a woman who uses a database to help her sex life.
The eight-part TV series, Spreadsheet, has just been handed a share of £3.3million funding from Screen Australia.
It revolves around a recently divorced and hectically busy mother-of-two, Lauren, who is looking for sex without commitment. With the help of her best friend, they create a spreadsheet of options of who she is going to sleep with.
Producers Viacom CBS say: 'Lauren is determined to prove women can play men at their own game, from mastering casual sex, to a career, her family and her own sanity.'
Spreadsheet is the creation of Kala Ellis, whose credits include Top Gear Australia and the children's show Did i& B.
Nicholson – a regular at the Edinburgh Fringe and on the UK comedy circuit - is among the writing team which also comprises Romina Accurso, Darren Ashton, Matilda Brown and Michelle Law.
Other projects to have benefitted from the latest round of Screen Australia funding include the second series of Sarah Kendall's Frayed – which has just started filming - an online comedy series called Me And Her(pes) and a six-part drama about last year's catastrophic bush fires.
Screen Australia head of content Sally Caplan said: ' It's testament to the resilience of the screen industry to have so many projects move into production during such a challenging period.
'I'm looking forward to bold new comedy Spreadsheet, from emerging creator Kala Ellis teaming up with talented writers.'
Published: 3 Feb 2021
What do you think?