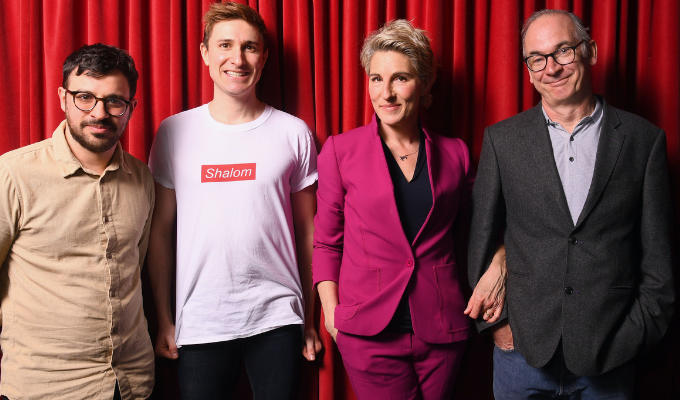 Wanted: Friday Night Dinner fans
The makers of the forthcoming documentary about Friday Night Dinner are seeking fans to take part.
The Channel 4 programme will trace the sitcom rise from a five-minute pilot, shot in creator Robert Popper's parent's house, to the final episode of the sixth, and probably final, series, 925 screen minutes later.
Producers at Big Talk are looking for viewers to share stories, do impressions or re-enact favourite scenes as well as explain why they enjoy the show.
They are especially seeking lookalikes of cast members or people who have taken things a step further, such as having a tattoo inspired by the show.
To be considered, send a video - shot in landscape - to fnd@bigtalkproductions.com
The company adds that no video will be broadcast without further written consent.
Published: 20 Jan 2021
Recent Other News
What do you think?