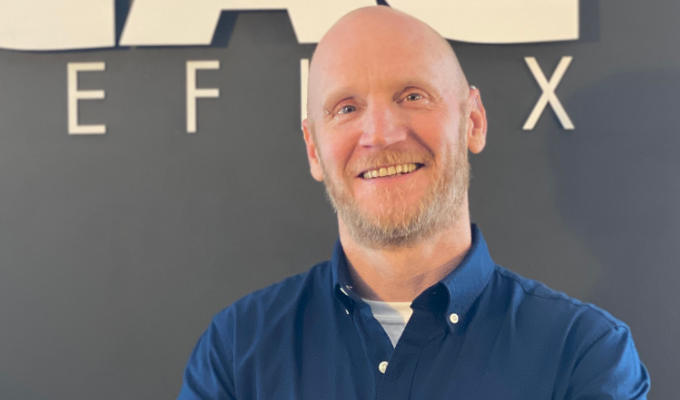 Industry giant buys a stake in Gag Reflex agency
Production giant DLT Entertainment has further expanded its reach into the live comedy world, buying a stake in Manchester-based talent agency Gag Reflex.
The deal follows similar investments in Blue Book Artist Management (whose clients include Micky Flanagan, Zoe Lyons and Hal Cruttenden), Andrew Roach Talent (Lost Voice Guy, Laura Lexx and Aatif Nawaz) and Mark Watson and Lianne Coop's company Impatient Productions.
Gag Reflex's clients include medic-turned-author Adam Kay, America's Got Talent breakout act Tapeface, and Britain's Got Talent stars Steve Royle, Jonny Awsum, Barbara Nice, Ben Hart and Colin Cloud. The company also produces live tours for many of their clients.
Under the deal, DLT's president Donald Taffner Jr will be joining Gag Reflex founder Lee Martin on the company's board. He said: 'We only invest in a company where we admire the team and like the way they are run, and Gag Reflex is no different.
'Lee is brilliant at what he does, and we hope that alongside his expertise, our input can help expand the company into new areas and genres and create an even wider network. It's a very exciting time.'
Martin, pictured, added: ''Since I launched Gag Reflex over ten years ago it has been a joy to work with some of the world's leading talent and also to be able to guide the careers of unknown performers as they progressed through the industry.
'DLT's investment in the company will ensure that we can continue to evolve and keep investing in the plethora of incredible people to be found in our amazing industry. 2020 has been an especially challenging year for all, but Donald's long-term vision for the group is inspiring, and we are thrilled to be part of that vision.'
Under the deal a new production company will be launched to develop daytime shows, children's programming and panel shows – following on from DLT's recently announced CBBC commission Monster Court.
DLT also made My Family and Dara O Briain's Go 8 Bit and owns the largest independent theatre in the West End, the Shaftesbury Theatre, where new musical & Juliet is set to reopen in 2021.
Published: 15 Oct 2020