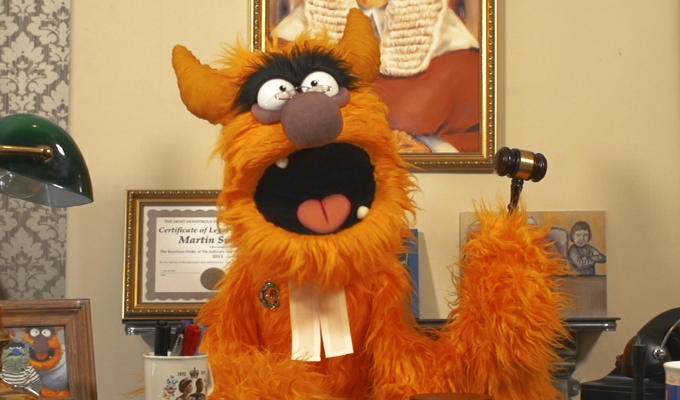 That judge is a monster!
CBBC has ordered a new children's comedy series, Monster Court.
The show is aimed at 6- to- 12-year-olds and involves a monster puppet, the Rt Hon Judge Martin Smudge, dishing out justice for children who send in their light-hearted problems similar to Judge Rinder.
Examples cited by producers DLT Entertainment, the company behind My Family, including embarrassing parents, boring teachers, bedtimes or being made to eat vegetables or wear shoes.
Fifteen 10-minute episodes have been ordered, ready to air from early next year, and made with social distancing safety measures in place.
Children present their complaints from their own homes via a video link, and cast and crew can also work remotely.
Executive producer Donald Taffner Jr said: We were determined to make sure we could deliver a top quality and thoroughly entertaining comedy for kids, no matter the current Covid situation, and even if further lockdown measures were put in place.'
The format was devised by David Allison, based on his live show This Is Your Trial, in which comedians settle disputes. While Judge Smudge will be operated and voiced by comedian Dan Clarkson of the Olivier-nominated Potted Potter live show.
Monster Court production credits
Executive producers: Donald Taffner Jr and Darren Smith
Series producer: Jack Cheshire
Producer: Rohan Acharya.
Published: 5 Oct 2020
What do you think?