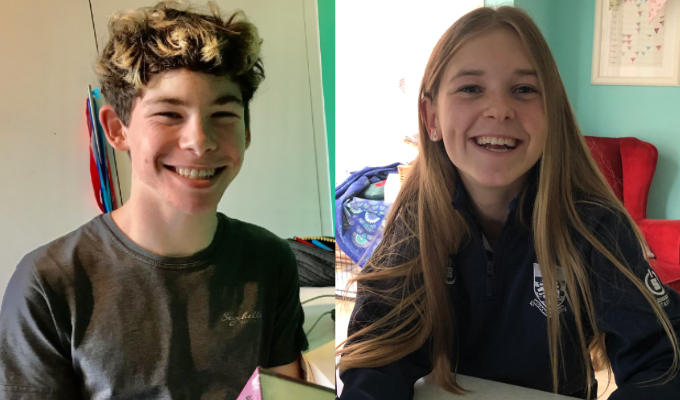 Young, funny – and already winning!
Six young comedy talents have been named as winners in the first Louise Rennison National Funny Award.
The award was set up in the name of the late comedian and author of the Confessions Of Georgia Nicolson series for teenage girls, who died in 2016, aged 64. It encourages 11- to 18-year-olds to create showcase their writing and performance, with the winners now given mentoring to help develop their skills.
Rennison's sister Sophie Severs, said: 'We wanted to create a competition that would inspire confidence in young adults and give them an opportunity to express their creative talents through comedy. Louise was passionate about young people having a voice and, she was dedicated to empowering young adults through her much beloved books. We were thrilled to receive so many genuinely funny and creative entries.
The winners are:
11-14 years of age
Comedic Writing (Individual)

Rails: The Best Theme Park Ever
Written by Rhys Heal, from London. Read it here
Comedic Performance (Individual)
The Beardy Quizmaster
Performed by Emily Sheehan, from Staffordshire

Comedic Writing (Group)
Do It Yourself
Written by Jen Mabbott, Kiki Peckham from Manchester. Read it here
15-18 years of age
Comedic Writing (Individual)
Blasphemy
Written by Rosie Parkin, from Dorset. Read it here Comedic Performance (Individual)
The News Today
Performed by Robert Ebner-Statt, from London

Comedic Performance (Group)
Lestah Lockdown
Performed by Zach Shaw, Jameelah Faisal, Raymond Smith and Megan Jones, from Leicester
PICTURED: Rhys Heal and Sophie Parkin
Published: 13 Oct 2020
What do you think?