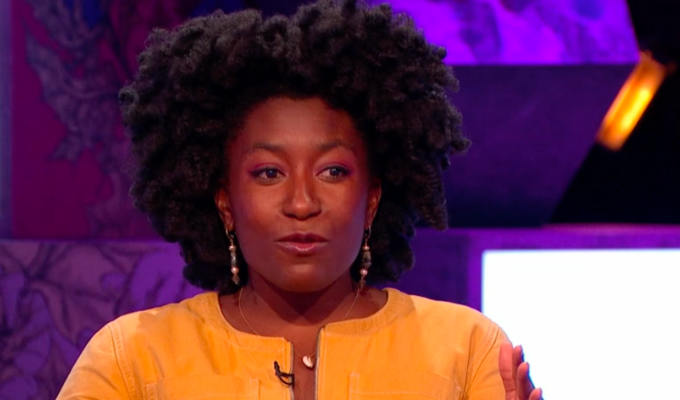 BBC gets 1,305 complaints for 'kill whitey' joke
BBC chiefs have revealed that they received 1,305 complaints after Sophie Duker joked about killing while people.
The comic attracted outrage in certain quarters of the press when she appeared on Frankie Boyle's New World Order last month.
Viewers - or those who read about it in the newspapers - took issue with a segment in which she discussed systemic racism, saying: 'White power is Trump Tower but when we say we want to kill whitey, we don't really mean we want to kill whitey'
The comedian then quipped under her breath - 'we do' – as an obvious joke.
As well as the complaints to the BBC, dozens of people have complained to broadcast watchdog Ofcom.
In response, the BBC's complaints unit said: 'Frankie Boyle's New World Order was shown after 10pm and its content is within audience expectations for a post-watershed, topical, satirical programme from a comedian whose style and tone are well-established.
'Every week on the show Frankie puts forward a number of topics for debate, this episode was no different. The panellists' comments were in response to a motion that was written and presented in line with the programme's tone and style.
'Sophie Duker is a talented comedian and a regular panellist on Frankie Boyle's New World Order, and we look forward to continue working with her at the BBC.'
Published: 2 Oct 2020
What do you think?