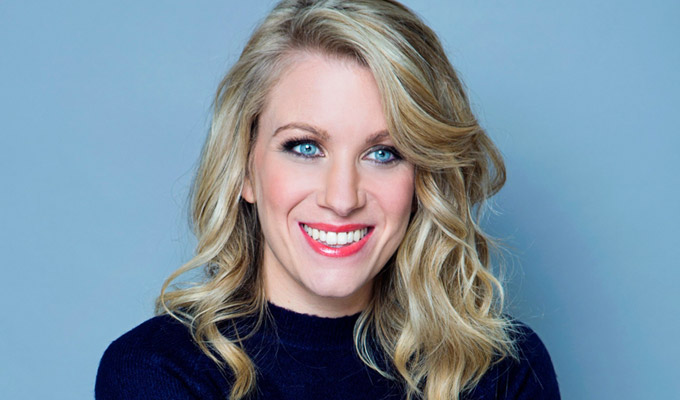 Who writes 'unscripted' comedy?
It sounds like an oxymoron - but a new award has been launched for the writers of unscripted comedy.
Despite its confusing billing, what the Funny Women Award will celebrate female writers of gags, sketches and hosts' scripts on non-narrative comedy.
No cash prize has been announced for the accolade, but it has been launched to give greater profile to female talent as part of the Comedy 50:50 initiative to try to level the numbers of male and female writers across TV comedy.
The Mash Report's Rachel Parris is championing the award and said: 'Comedy writing is a crucial, and often-undervalued part of all your favourite comedy shows.
'From radio specials to panel shows, to topical quizzes, it's easy to forget that much of the material has been crafted and scripted by talented writers behind the scenes, all working to make it seem as "unscripted" as possible. And the more diverse that team, the better.
'I know how important it is to have women in the writers room, not because they add some kind of uniquely feminine viewpoint or brand of "female comedy", but because we exist, our voices matter, and by excluding or under-representing women, the comedy loses out.
Comedy 50:50 founder Saskia Schuster said: 'We're delighted to celebrate brilliant women in comedy. There are lots of them out there and we hope that by crediting them for their talent, it will remind the industry to look at improving the diversity of their writing rooms.
'Different voices lead to different jokes and more creative options, which in our view leads to better shows. Let's celebrate talent.'
Nominees will be solicited from producers, head writers and executives and the winner will be revealed at the Funny Women awards final in September.
Published: 29 Jun 2020
What do you think?