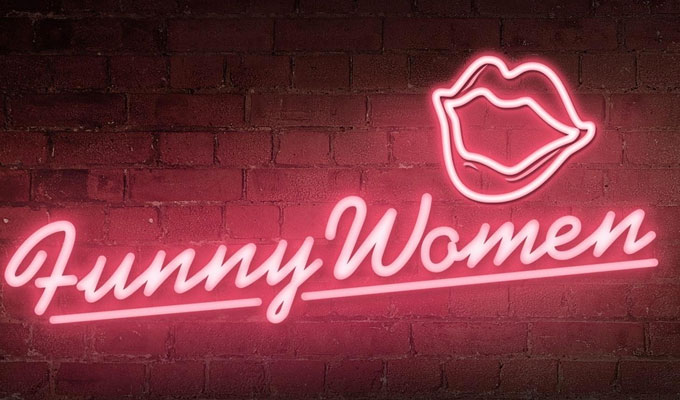 Heat is on for Funny Women contestants
Funny Women has announced a long list of names going forward to the virtual heats in their Stage Award.
After 325 videos were submitted, the following made the cut:
Cerian Wilshere-Davies, Taran O'Sullivan, Kate Feeney, Olivia Flood-Wylie, Vix Leyton, Marjolein Robertson, Bella Hull, Tamsyn Kelly, Karen Hobbs, Davina Bentley, Kelly Edgar, Madeleine MacMahon, Ania Magliano, Sharlin Jahan, Gillian Fitzgerald, Sharon Em, Eryn Tett, Martha Pothen, Eliza Fraser, Lydia Rickards, Isabel Brodie, Lorna Welsh, Variety D, Sophie McCartney, Emily Higginson, Katie Green, Roisin Caird, Ruby Carr, Christina O'Sullivan, Katie McLeod, Mary O'Connell, Suchandrika Chakrabarti, Abigail Weinstock, Caroline McEvoy, Jess Durand, Jacqui Doherty, Katy Trevor, Victoria Olsina, Fiona Ridgewell, Louise O'Toole, Ribs Norman, Naomi Cooper, Lucy Holbrook, Izzy Askwith, Lou Taylor, Mhairi Quiroz-Aitken, Justine Stafford, Ilayda Arden, Nancy Norton, Ambika Mod, Alice-India, Lauren Douglin and Kathy Maniura.
Ten virtual heats will take place before the end of July when semi-finalists are announced.
Becky Singh, Funny Women's awards director, said: 'I'd like to say congratulations to all who entered; we never underestimate the nerve and commitment it takes to get up in front of an audience or a camera and perform comedy.'
Published: 22 Jun 2020
Recent Other News
What do you think?