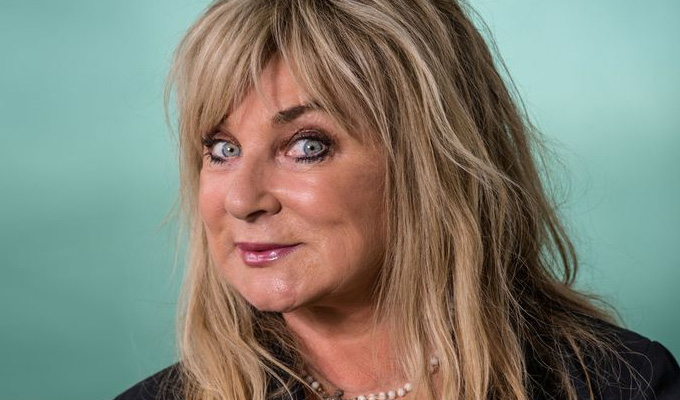 Comedy Women in Print reveals its 2020 longlists
The Comedy Women in Print Prize, the literary awards set up by Helen Lederer last year, has unveiled its 2020 longlists.
Marian Keyes, chair of judges in the published novel category, said: 'I am absolutely delighted with our longlist. The range is glorious – everything from lighthearted commercial fiction to literary fiction – it's a demonstration of all the different ways in which women can be funny in print. It was a pleasure and very exciting to read all ninety submissions, and this is a list that I'm very proud of.'
Lederer, pictured, added: 'I'm relieved the longlisted titles reflect both anti-snobbery and a huge respect for literary wit.'
The longlist for Published Comic Novels is:
Queenie by Candice Carty-Williams (Hachette UK / Trapeze)
Big Girl, Small Town by Michelle Gallen (John Murray Publishers)
Christmas Shopaholic by Sophie Kinsella (Transworld Publishers / Bantam Press)
The Nursery by Asia Mackay (Bonnier Books UK/ Zaffre)
The Blessed Girl by Angela Makholwa (Bloomsbury Publishing)
The Flatshare by Beth O'Leary (Quercus)
So Lucky by Dawn O'Porter (HarperCollins UK)
Reasons to be Cheerful by Nina Stibbe (Penguin Random House
Are We Nearly There Yet? by Lucy Vine (Orion)
In the Crypt with a Candlestick by Daisy Waugh (Little, Brown Book Group)
The Bookish Life of Nina Hill by Abbi Waxman (Headline Publishing Group)
Diary of a Confused Feminist by Kate Weston (Hachette Children's Group)
Frankissstein by Jeanette Winterson (Jonathan Cape)
Miss Blaine's Prefect and the Vampire Menace by Olga Wojtas (Saraband)
The Comedy Women in Print Prize 2020 longlist for Published Humorous Graphic Novels is:
Sensible Footwear: A Girl's Guide: A graphic guide to lesbian and queer history 1950-2020 by Kate Charlesworth (Myriad Editions)
The Trials & Tribulations of Mr. T. Deeyum by Susannah Felstead (Self-published)
Passing for Human by Liana Finck (Jonathan Cape)
The 'C' Word by Vanessa Lawrence (Self-published)
A Pocketful of Clouds Volume 6: Practical Mythology by Morag Lewis (Sweatdrop Studios)
My Husband is a Cultist by Mei Lian Hoe (Self-published)
Life Drawing. A Life Under Lights by Jessica Martin (Unbound)
Bloodlust and Bonnets by Emily McGovern (Simon & Schuster)
Was it... Too Much for You? by Danny Noble (Self-published)
Cassandra Darke by Posy Simmonds (Jonathan Cape)
Stand in Your Power by Rachael Smith (Self-published)
The longlist for Unpublished Comic Novels is:
Nigel by Tierney Acott
The Bird in the River by Zahra Barri
Tinker, Tailor, Schoolmum, Spy by Faye Brann
Everything Is Under Control by Annette Gordon
Sandwich by Nancy Peach
The Lady's Companion by Janey Preger
New Members Welcome by Sarah Scally
The Club for Mature Indulgence by Elaine Simmonds
Plan C by Lindsey Symonds
Kassie McKinnon Is Starving by Karen Vivers
You Can Drop Me Here by Julia Walter
Second Wife Syndrome by Kathleen Whyman
The published winner will receive a £3,000 from the Author's Licensing and Collecting Society; for the unpublished category, the winner will receive a publishing contract and a £5m000 advance from HarperFiction while the first runner-up receives £2,000 from the University of Hertfordshire and mentoring from the MA course in Creative Writing; the graphic novel category winner will also receive a cash prize, to be announced.
Published: 20 Apr 2020