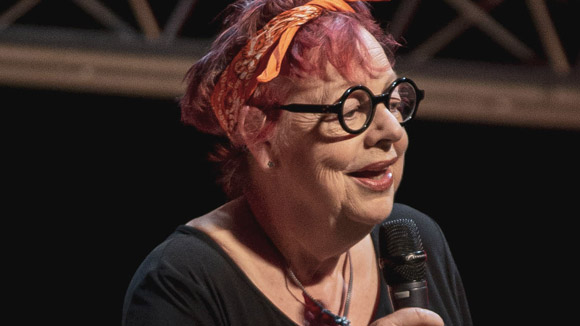 Comics raise thousands for Leicester Comedy Festival
Comedians including Jo Brand, Arthur Smith, Hal Cruttenden, and Milton Jones have helped raise more than £20,000 to support the Leicester Comedy Festival.
All the acts took part in fundraising shows and events for the not-for-profit festival, and the registered charity that produces it, Big Difference Company.
This year's community programme linked to the festival has included projects aimed at improving health, work with children and asylum seekers, and shows in residential care homes.
Founding director of Leicester Comedy Festival, Geoff Rowe, said: 'While the festival continues to grow and develop each year, we need continued support to keep the thing going, and engage with as many community groups as possible.
Lots of the community work we produce goes largely unnoticed but I firmly believe it's part of the reason why we have sustained what we do for close to three decades. So we'd all like to say a massive thank you to all the acts who performed for free this year and helped raise such a large amount of money that will go back into developing what we do in the future."
The 2020 Leicester Comedy Festival, which runs until Sunday. features more than 850 shows and events, in 92 venues across Leicestershire.
Published: 20 Feb 2020
What do you think?